The fashion apparel industry has for long borne the burden of being one of the major contributors to pollution and inadvertently climate change; its impact stemming from pre-and post textile waste generation, chemical usage, water usage, energy consumption and carbon emissions among others.
However, efforts are underway within the industry to adopt more sustainable practices, including the use of eco-friendly materials, circular fashion initiatives, and improved supply chain transparency.
Fashion companies and brands have been collating efforts to align their ESG targets in line with the Science Based Targets initiative (SBTi), in a bid to reduce the industry's carbon footprint and lower emissions at scale because they realise it is no longer an option.
For instance, the Panama Canal Authority's water-saving and conservation measures highlight concerns around both climate change and fragile supply chains.
Last year fashion company H&M Group signed an open letter along with a number of other global organisations for world leaders at COP27 highlighting the need to decarbonise economies and lay down laws that will tackle climate change in alignment with the Paris Agreement.
Recently, in an open letter to all G20 leaders, the businesses, which included ­apparel brands and retailers such as sports brand Decathlon, secondhand retailer eBay and outerwear brand Mammut Sports – called on the group to take action at COP28.
Access the most comprehensive Company Profiles
on the market, powered by GlobalData. Save hours of research. Gain competitive edge.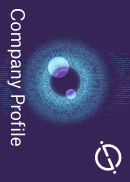 Company Profile – free
sample
Your download email will arrive shortly
We are confident about the
unique
quality of our Company Profiles. However, we want you to make the most
beneficial
decision for your business, so we offer a free sample that you can download by
submitting the below form
By GlobalData
The co-signees asked all leaders attending COP28 to lay the groundwork to transition towards a "full phase-out" of unabated fossil fuels and halve emissions within a decade.
The group has urged for additional actions, including a pledge to achieve fully decarbonised power systems by 2035 in advanced economies and by 2040 in other nations. They emphasised the importance of establishing transparent pricing mechanisms through redirecting fossil fuel subsidies toward energy efficiency.
Additionally, the group called for assistance to countries in the global south to help them diversify their energy systems.
An important point to bear in mind is the scale of the industry and the challenges associated with changing consumer behaviour as well as industry practices, which means that addressing environmental concerns will require continuous efforts and collaboration across the sector.
Don't miss our coverage of COP28! Subscribe here for exclusive insights & analysis.
Top stories on Just Style from last week
The Fair Labor Association (FLA) has partnered with sustainable organisations, Amfori, Ethical Trading Initiative, Fair Wear, and Mondiaal FNV to seek a reconsideration of the decision made by the minimum wage board for garment workers in Bangladesh.
Pre-loved fashion platform Vestiaire Collective bans 30 fashion brands from its platform as part of its three-year plan to stop selling fast fashion items altogether and tackle the industry's waste problem.
Fashion conglomerate PVH Corp is selling its Warners, Olga, and True & Co. brands for $160m to Basic Resources, a private family-owned apparel manufacturer and distributor.
After seven years of operating in Africa as a fashion supplier, Hela Apparel is launching its Interlock Africa initiative which aims to share its supply chain know-how with other manufacturers looking to tap into the region. Sachith Balage – director of sourcing and supply chain for Hela tells us more.
Garment worker protests have continued in Bangladesh after the new minimum wage was announced with at least four workers reportedly losing their lives following the clashes.
London-based fashion brand, Urbanic, raised $150m through Series C funding to advance its technology-driven growth and expand its socially responsible fashion designs globally.
The USFIA's Apparel Importers Trade and Transportation Conference revealed how the US Uyghur Forced Labour Prevention Act is being enforced and the role technology can play in proving the source of imported apparel and textiles.
The CEO of the Footwear Distributors & Retailers of America (FDRA) has penned a letter to the Biden administration requesting the removal of Section 301 tariffs on China, which he said have had a detrimental impact on American businesses and working-class consumers who are already struggling with inflation.