Good Tuesday morning.
A controversial air-quality monitoring program could put NASA funding at risk in the Republican-controlled U.S. House.
NASA's budget currently includes money to monitor the impact prescribed agricultural burns, including those related to sugar-cane harvesting, have on South Florida's air quality.
However, critics of the federal program claim the instruments NASA is using — PurpleAir monitors — are flawed. They also question whether the monitoring program is even necessary given that most data shows air quality in the region surrounding sugar-cane fields is as good or better than the rest of the state.
According to the Florida Department of Environmental Protection, the state's air quality is at an all-time high. Meanwhile, the American Lung Association gave Palm Beach County an "A" grade for air quality in its 2023 "State of the Air" report.
NASA's monitoring program is also raising eyebrows for its potential impact on one of Florida's most important industries.
Environmental groups have long attempted to cast the sugar-cane industry as a major polluter, but time and again they have failed to link prescribed burns to poor air quality — namely because air quality remains high.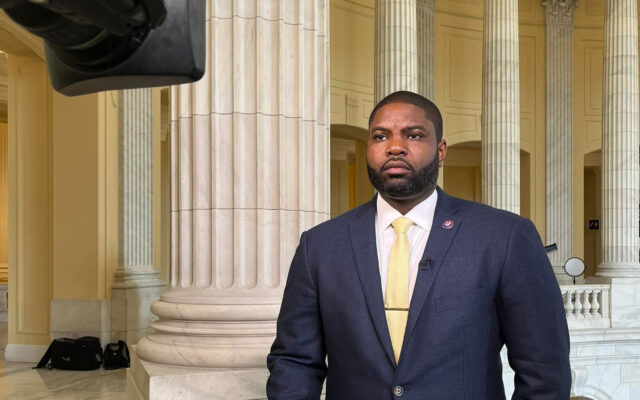 The Berman Law Group, advised by the President's brother, Frank Biden, filed a lawsuit in 2019 alleging a link between controlled burns by the sugar industry and health issues of surrounding residents in the Glades but the case was dismissed with prejudice last year.
NASA's program has drawn the attention of Florida Republican U.S. Reps. Byron Donalds and Cory Mills, who intimated that if the agency has enough money to spend on an allegedly superfluous program, budget cuts may be in order.
"That's going to be one of the things we're cutting out of this budget coming up. We're not doing that," Donalds said about the NASA program.
Mills, meanwhile, said the program is "a perfect example of the out-of-control government spending the Republican-led House of Representatives has vowed to stop."
— SITUATIONAL AWARENESS —
—@Jason_Garcia: So: Right before Ron DeSantis runs for President, the Florida Legislature is: 1) Changing the law so he doesn't have to resign as Governor 2) Hiding his travel records from public disclosure 3) Giving him $1 million to retain key staffers w/raises "and other incidentals"
—@aaronlarnavarro: New @CBSNewsPoll national poll on 2024, among likely GOP voters: (Donald) Trump — 58% DeSantis — 22% (Mike) Pence, (Vivek) Ramaswamy — 5% (Nikki) Haley — 4% If you add those considering, Trump still ahead 20 pts. (2,372 voters, conducted 4/27-29, MoE +/- 5.4% for GOP voters)
—@Rschooley: The thing is, you could do a two-hour town hall with Trump and legitimately not get to all of the uncomfortable questions that a legitimate news network should be compelled to ask.
Tweet, tweet:
—@steveschale: If Australia protects its parking garages for their heritage value, we Floridians know a similar building that has stood the test of time & is equally deserving …
Tweet, tweet:
Tweet, tweet:
2023 Session Sine Die — 3; 'Guardians of the Galaxy Vol. 3' premieres — 3; Florida Chamber 2023 Leadership Conference on Safety, Health & Sustainability — 7; Florida TaxWatch's Spring Meeting — 16; 'Fast X' premieres — 16; Martin Scorsese's 'Killers of the Flower Moon' premieres at Cannes — 18; Florida Chamber 2023 Florida Prosperity & Economic Opportunity Solution Summit — 25; NBA Finals begin — 30; 'Spider-Man: Across the Spider-Verse' premieres — 30; 'The Flash' premieres — 45; 'Secret Invasion' premieres on Disney+ — 50; Florida Chamber 2023 Florida Learners to Earners Workforce Solution Summit — 56; 'Indiana Jones and the Dial of Destiny' premieres — 59; 'Mission Impossible: Dead Reckoning — Part One' premieres — 73; Florida Chamber 37th Annual Environmental Permitting Summer School — 79; Christopher Nolan's 'Oppenheimer' premieres — 84; 'Captain Marvel 2′ premieres — 91; Beyoncé's 'Renaissance' tour in Tampa — 105; 2023 Florida Chamber Annual Meeting & Future of Florida Forum — 174; 'Dune: Part Two' premieres — 188; Ridley Scott's 'Napoleon' premieres — 203; South Carolina Democratic Primary — 269; New Hampshire and Nevada Democratic Primaries — 283; Georgia Democratic Primary — 288; Michigan Democratic Primary — 300; 'A Quiet Place: Day One' premieres — 311; 2024 Oscars — 313; 'Spider-Man: Across the Spider-Verse' Part 2 premieres — 333; 'Kingdom of the Planet of the Apes' premieres — 388; Opening Ceremony of the 2024 Olympic Games — 451; 'Thunderbolts' premieres — 451; Georgia Tech to face Florida State in 2024 opener in Dublin — 484; 'Blade' reboot premieres — 497; 'Deadpool 3' premieres — 558; 'Fantastic Four' reboot premieres — 704; 'Avengers: The Kang Dynasty' premieres — 731; 'Avengers: Secret Wars' premieres — 920.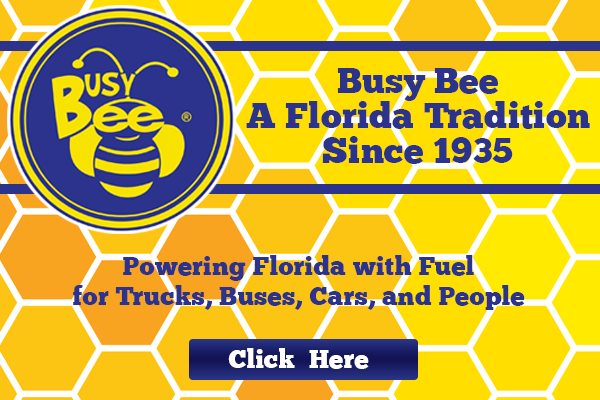 — TOP STORY —
"Florida lawmakers agree to $116 billion budget in final week" via Jeffrey Schweers of the Orlando Sentinel — Florida lawmakers kicked off the last week of the Regular Legislative Session by completing the terms of a $116 billion budget and advancing several highly conservative measures that reflect DeSantis' agenda as he considers a run for President in 2024.
Those bills include a crackdown on the state's 800,000 undocumented immigrants and tougher consequences for the people and nonprofits that help them, a dismantling of efforts to increase diversity, equity and inclusion at the state's universities and colleges, and a "medical conscience" bill that would allow health care practitioners to deny medical treatment such as transgender care on moral and religious grounds.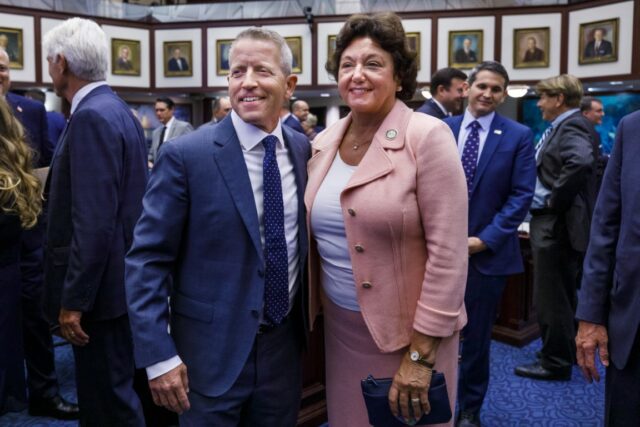 This is also the time when several bills that are in jeopardy will either die or make an eleventh-hour comeback. Those include a measure making it easier to sue the news media over stories and lowering the age a person can buy a rifle from 21 to 18.
The $116 billion budget is $1 billion more than what DeSantis requested. It's $3 billion more than the House's proposed $113 billion and the Senate's starting point of $113.7 billion.
It's also $6 billion more than the current budget, which ends June 30.
Also coming in for a landing is HB 999, a bill aimed at dismantling Diversity, Equity and Inclusion programs as well as some of the types of classes that can be taught. It also prohibits using state and federal funding to promote inclusion or engage in political activism.
A University of North Florida poll showed 61% of those surveyed opposed these restrictions to academic freedom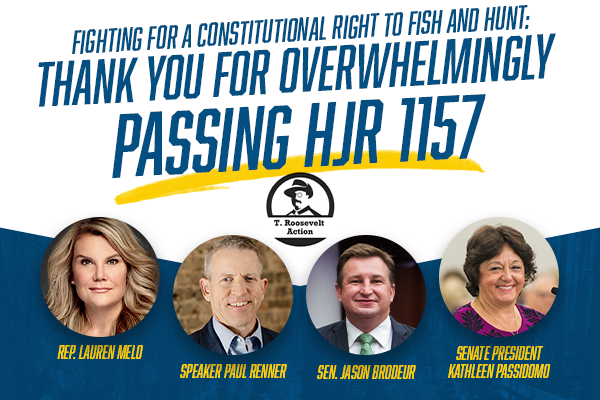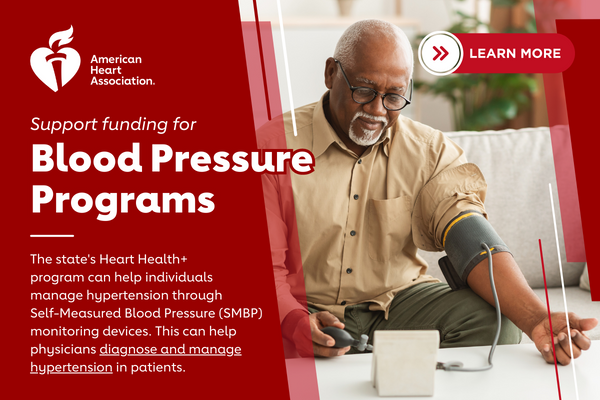 — DESANTISY LAND —
"Ron DeSantis-appointed oversight board fires back days after Disney sues Governor" via Grethel Aguila of the Miami Herald — DeSantis' hand-picked oversight board fired back at Walt Disney World on Monday, authorizing its legal team to represent board members who were sued by the company last week. Disney, Chair Martin Garcia said, sued the Central Florida Tourism Oversight District board to stop it from bringing "new and better ideas … because innovation is the American way." He outlined some of the Board's actions since taking over, such as hiring new staff and promoting increased state oversight of the district.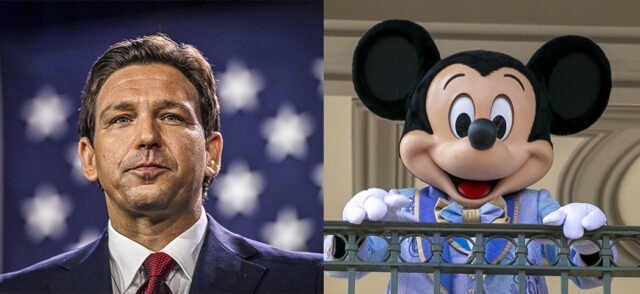 "Legal war begins: DeSantis' board countersues Disney" via Gabrielle Russon of Florida Politics — For decades, Disney exerted its influence to gain total control over its private government and received special treatment no other Florida businesses got, the state-run Central Florida Tourism Board argues in a lawsuit seeking to regain control of Disney World's special government district. The state-run board countersued Disney in Orange Circuit Court following Disney's decision to file a federal lawsuit against them and DeSantis last week. The state-appointed tourism board wants the courts to declare agreements made between Disney and outgoing Disney-picked board invalid. The agreements limited the incoming state-run board's control of Disney World's special district.
"Florida Legislature gives DeSantis tools for Presidential run" via Peter Schorsch of Florida Politics — Whether and when DeSantis announces his presidential campaign has been the subject of much debate, but there's no question the Legislature is all-in on DeSantis 2024. The Legislature's most notable gift is an edit to the state's resign-to-run law, which prohibits state officials from holding two offices at once. Though Senate President Kathleen Passidomo said, "it is already apparent that resign-to-run does not apply to presidential and vice presidential candidates," lawmakers removed any ambiguity in its sure-to-be-signed elections package (SB 7050).
"DeSantis claps back at Disney: 'They're not going to have their own government'" via Kassy Dillon of Fox News — DeSantis said he doesn't expect to lose his battle against Disney World after the board he appointed announced it would countersue the amusement park. "I said very clearly they're going to live under the same laws as everyone else," DeSantis said at a news conference on Monday. "They're not going to have their own government." The Central Florida Tourism Oversight District board announced its countersuit Monday, responding to a lawsuit Disney filed against the board, its members and DeSantis last Wednesday.
"Florida ethics panel tosses Donald Trump super PAC complaint against DeSantis" via Matt Dixon of NBC News — A Florida ethics panel found no legal basis for a complaint filed by a pro-Donald Trump super PAC alleging DeSantis had violated a series of election and ethics-related laws. The complaint, first reported by NBC News, was filed by Taylor Budowich, who runs a pro-Trump super, PAC MAGA Inc. It alleged that DeSantis has taken gifts in violation of state ethics rules from his own political committee and outside advocacy organizations, as well as part of a national tour to promote his book. The Commission said the 15-page complaint filed in March did not provide enough evidence to back those allegations.
— LEGISLATIVE —
Budget conference: House, Senate add sprinkle list, seal final budget deal" via Gray Rohrer of Florida Politics — Florida lawmakers are set to add nearly $670 million in spending for member projects, boosts to programs and increases in agency funds for salary hikes as part of the last step in the budget negotiations. The supplemental funding lists, known colloquially as "sprinkle lists" from the House and Senate were agreed to Monday. The largest items were $38 million for the Department of Corrections to give bonuses to help keep guards in prisons with high vacancy rates for positions, $32.3 million for the graduate medical education program to produce more doctors and $31.8 million to increase the reimbursement rates for nursing homes.
"DeSantis marked for millions in 'sprinkle list' money in state budget" via Jim Rosica of City & State FL — Nearly $5 million in extra money in the state budget proposed for next year is set aside for DeSantis. The Senate's supplemental funding list, from money squirreled away before the yearly budgeting process for last-minute awards, shows $1 million for the Governor's office for unspecified "operating support." The money is what's known as recurring dollars, meaning it will be in each year's budget from now on. Senate budget chief Doug Broxson later told reporters the money was meant to be used for raises for key personnel.
"Budget conference: Legislature to allow Jeanette Nuñez to officially headquarter in Miami" via Jacob Ogles of Florida Politics — Lt. Gov. Nuñez could soon be operating primarily out of Miami. A budget proviso offer shows both chambers agreed to a change in state statute to allow a Lieutenant Governor who isn't from Leon County to set up an official headquarters in their own home county. Identical language in the House and Senate would allow for paid travel expenses when moving between the headquarters and Tallahassee for work. Nuñez notably wanted to set up an official headquarters in her hometown shortly after her inauguration in 2019. The Legislature did not agree to such an arrangement at the time, though Nuñez does have an office at Florida International University she can utilize.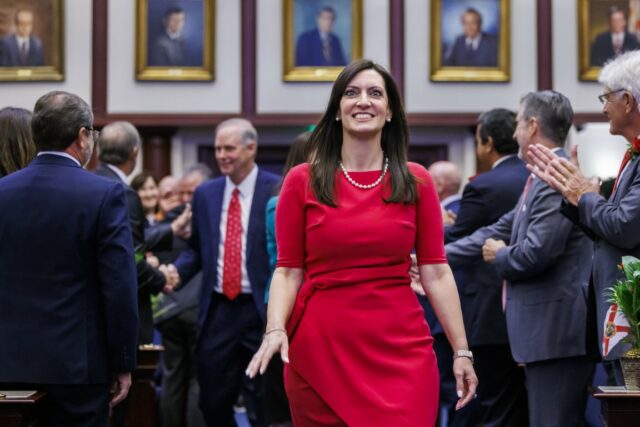 "Budget conference: USF lands more than $40M in supplemental funding 'sprinkle list'" via Peter Schorsch of Florida Politics — The University of South Florida is set to get millions in supplemental funding for operational enhancements, as well as money for a new nursing facility at its Sarasota-Manatee campus, according to line items on the House and Senate "sprinkle lists." The House included $14 million in nonrecurring operational enhancement funding on its sprinkle list, while the Senate provided $10 million for the same use in recurring funds, including things like attracting talent. Allocated monies for operational support or enhancement are essentially discretionary funds that can be used for just about any aspect of campus operations.
"Budget conference: New College of Florida scores another $10M in 'sprinkle list'" via Jacob Ogles of Florida Politics — New College of Florida won't just get the $15 million promised by DeSantis. The House's "sprinkle list" includes another $10 million in operational costs for the Sarasota school. That's likely a credit to Interim President Richard Corcoran, a former House Speaker hired, at a highly scrutinized price tag, to lead Florida's honors college. Corcoran came on after DeSantis appointed a slate of conservative trustees tasked with an overhaul of the small school. Trustees at a first meeting fired sitting President Patricia Okker and later dismantled any diversity, equity and inclusion functions at the school.
"Budget conference: Legislators to let Mayo Clinic participate in Casey DeSantis Cancer Research Program" via Christine Jordan Sexton of Florida Politics — Legislators have agreed to increase funding for the Casey DeSantis Cancer Research Program, as well as increase the number of academic cancer centers that can qualify. During budget negotiations, legislators agreed to add an additional $27.5 million in recurring general revenue for the Casey DeSantis Cancer Research Program. That means it will have $127.5 million in recurring funds in the Fiscal Year 2023-24 budget.
"Budget conference: House sprinkles $40M for state prisons" via Jacob Ogles of Florida Politics — The Senate has been at odds with the House on raises for prison guards. But Representatives found a way to give the Department of Corrections more than $40 million, chiefly for bonuses. The sprinkle list for the House includes about $38.1 million for a bonus program for targeted high-vacancy facilities. The House pulls half that funding from recurrent general revenue and the other half in one-time funding. In addition, Representatives dole out $2 million for private prison operations. That pot draws from nonrecurring general revenue.
"Budget conference: Hillsborough Sheriff's Office lands $1M in 'sprinkle list' for K9 training facility" via Peter Schorsch of Florida Politics — The House has included $1 million in supplemental funding for the Hillsborough County Sheriff's Office, according to the list released Monday, colloquially referred to as the "sprinkle list." The $1 million funding, if it survives the Governor's veto pen, would help pay for a regional K9 training and boarding facility. The amount is half what the Sheriff's Office requested in its initial appropriations request.
"Budget conference: FDLE secures $3.8M for security ahead of DeSantis' 2024 launch" via Jacob Ogles of Florida Politics — The Legislature is budgeting millions for Florida's top law enforcement agency to provide added protective services this year. That comes as DeSantis prepares to launch a high-profile campaign for President. A sprinkle list released by the House sends $3.8 million to the Florida Department of Law Enforcement for "Protected Operations Services." The funding comes from recurring general revenue. DeSantis has already stepped up his out-of-state travel. To date, it has purportedly been in support of a book tour following the release of "The Courage to Be Free: Florida's Blueprint for America's Revival."
—"Budget conference: Funding to Fernandina Beach for seawall, Nassau County for flood mitigation" via Wes Wolfe of Florida Politics
"Budget conference: Money to flow as House agrees to Senate water projects offer" via Wes Wolfe of Florida Politics — Road projects were often the target in the old days of the state doling out local project dollars. But in Florida these days, the default may be water projects instead. Millions of dollars are set to be sent across Florida to address water management needs under a Senate-proposed eight-page project list agreed to by the House over the weekend. Apalachicola, which is likely to receive $5 million annually over five years for surface water and groundwater efforts, as per bills working their way through the Legislature, is to also receive $300,000 for an inflow and infiltration study and $130,000 for spray field repairs.
"Budget conference: Keys emergency water facility nets $5M in Senate 'sprinkle list'" via Jesse Scheckner of Florida Politics — An agency responsible for providing Monroe County residents with potable water is on tap to receive a $5 million funding spout from the Senate's newly released "sprinkle list." The allocation, which DeSantis could still veto, would go to the Florida Keys Aqueduct Authority, which plans to build a reverse osmosis facility in Marathon to provide additional drinking water to Keys residents during emergencies and supply interruptions. That sum is identical to what Senators originally earmarked for the project in their proposed 2023-24 budget. No such allocation was included from the House.
"Budget conference: Florida Holocaust Museum scores $1.5M for security and educational enhancements" via Peter Schorsch of Florida Politics — The Senate has included $1.5 million for the Florida Holocaust Museum in its supplemental funding initiatives, better known to insiders as the sprinkle list. The funding is for security and education enhancements, to benefit students, educators and scholars. The Legislature provided $5 million in the 2022 Legislative Session for the same purposes. While the $1.5 million is a win, an appropriations request shows the museum sought $7.5 million. That request, sponsored by Rep. Linda Chaney, was for funding to cover "facility improvements, remediation and related costs to expand, preserve and secure the museum's environment, and resources for students, teachers, scholars, descendants and visitors."
—"Budget conference: JAXPORT crane replacement leads Northeast Florida 'sprinkle list'" via A.G. Gancarski of Florida Politics
—"Budget conference: 3 South Florida higher ed institutions total $15.5M in 'sprinkle list' funding" via Anne Geggis of Florida Politics
"DeSantis signs bills tackling fentanyl, cash bail and child rape" via Jay Cridlin and Romy Ellenbogen of the Tampa Bay Times — DeSantis signed three crime bills that would stiffen penalties for child rapists and fentanyl traffickers and cut the prospect of statewide bail reform off at the knees. The bills, including one that would challenge existing U.S. Supreme Court precedent on capital punishment, were part of a package that DeSantis said would "uphold law and order" throughout the Sunshine State. "Part of doing well is preempting things before they happen," he said during a bill-signing ceremony in Titusville.
"Further limits on School Board terms heading to the Governor" via Anne Geggis of Florida Politics — Limiting School Board terms to eight years is on its way to the Governor's desk just one year after these terms were limited to 12 years. Republican Sen. Blaise Ingoglia of Spring Hill swapped out his own legislation (SB 1110) that also would have limited County Commission terms and pressed for the House-approved legislation (HB 477). It garnered a 30-7 vote in the Senate Monday with all seven votes against it from Democrats. There was no discussion Monday about the reason behind the change, but in Committee hearings, Ingoglia said that term limits are popular with voters. The House proponent of the change, Republican Rep. Alex Rizo said the idea was to keep fresh ideas and fresh faces getting involved in school governance.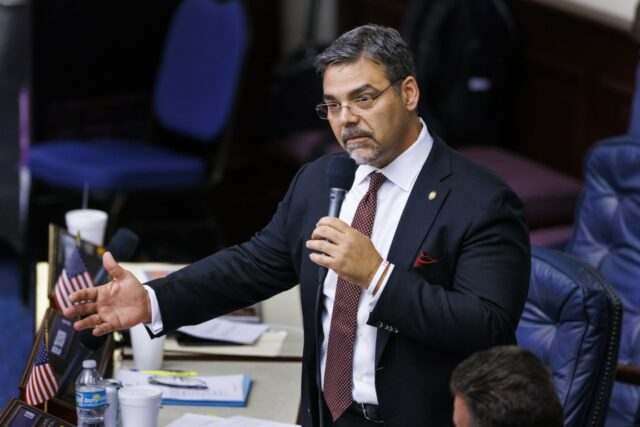 "Sweeping immigration reform readied for passage" via Anne Geggis of Florida Politics — Lawmakers have readied for the final passage of new regulations that will put Florida among the states with the strictest rules regarding undocumented migrants. Republicans say they were inspired to propose the bill (SB 1718) because the federal government has proved inept in keeping undocumented migrants from crossing the border. The House sponsors, Republican Reps. Kiyan Michael and Berny Jacques swapped out the House version (HB 1617) for the Senate bill Monday, and it could garner full House approval as soon as Tuesday.
"Lawmakers approve enhanced venomous reptile possession penalties" via Wes Wolfe of Florida Politics — It's going to be harder to legally possess venomous reptiles in Florida, and if held illegally, the penalties for having those creatures are now set to increase under new legislation. The Senate agreed to the House's language in HB 1161, which sets the penalties for knowingly releasing, or letting escape through gross negligence, a nonnative reptile of concern to a Level Three violation. Knowingly releasing or letting escape through gross negligence a venomous reptile would be a Level Four violation. There were no questions and there was no debate as Senators voted 39-0 on passage. The measure will next head to DeSantis.
"Legislature puts its stamp on phosphogypsum road reuse" via Wes Wolfe of Florida Politics — The chances are better than they were yesterday that phosphogypsum will be included in future Florida roads, despite concerns about the material's radioactivity. The Senate agreed to House language as set out in HB 1191 that aims to accomplish several things. Primarily, it directs the Florida Department of Transportation (FDOT) to look into the suitability of using phosphogypsum in road base, including consideration of existing and ongoing studies.
"'We deserve better': Joe Saunders to challenge Fabián Basabe in HD 106" via Jesse Scheckner of Florida Politics — Community activist and former Democratic Rep. Saunders is running to unseat Republican Rep. Basabe, a first-term state lawmaker who has drawn rebukes in recent weeks from constituents outraged by his voting record and alleged misconduct. Saunders made history in 2012 as one the first openly gay members of the Legislature and has worked for nearly a decade as political director of LGBTQ advocacy group Equality Florida. He is the first person to challenge Basabe for the seat in House District 106, which covers a coastal strip of Miami-Dade County between Miami Beach and Aventura.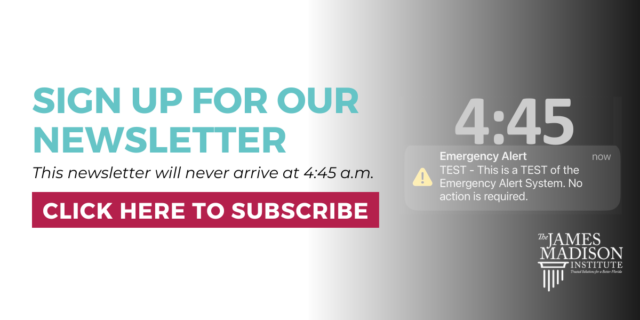 "LGBTQ+ lawmaker to GOP: 'I'm literally trying to exist'" via Brendan Farrington of The Associated Press — Sen. Shevrin Jones can often be seen at the Capitol greeting staff and colleagues with a smile or laugh, but when he's alone it's a different story. "The outward expression is to show God's love. That's what I was taught," said Jones, a Democrat. But, he said, "I have enough tears in my car to fill a lake." For Jones, who is gay, the past two years have been emotionally draining as Florida passed a flurry of anti-LGBTQ+ legislation. More than 200 LGBTQ+ lawmakers across the country feel just like Jones, at a time when anti-gay and anti-transgender legislation is flourishing — as if they are under personal attack, and that they need to continually defend their community's right to exist.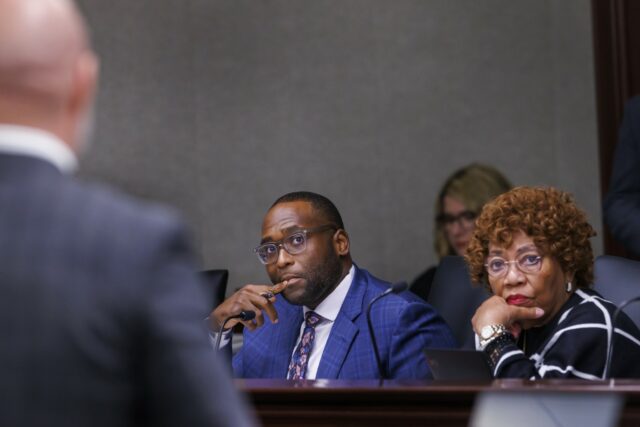 "A curious loophole: For school choice supporters, something was missing from this year's expansion" via Peter Schorsch of Florida Politics — DeSantis signed legislation in March providing what supporters heralded as the largest expansion of school choice ever in the U.S. But some students are missing out under the new law. The bill (HB 1) was a top priority this Legislative Session. It cleared the House on March 17, just 10 days into Session. DeSantis signed it on March 27, just 20 days into Session. The law creates what is known as universal school choice, meaning private school vouchers from the state are available to all, regardless of income.
Environmental groups urge veto of phosphogypsum bill — Nearly three dozen environmental groups signed onto a letter urging DeSantis to veto legislation (HB 1191) that directs the Florida Department of Transportation to investigate the suitability of using phosphogypsum in road base, including consideration of existing and ongoing studies. The groups say widespread use of the radioactive waste product presents a danger to Florida's waterways and public health. "Using radioactive phosphogypsum in roads is not a solution to the fertilizer industry's toxic waste problem. Florida should not be a test subject in the industry's reckless experiment," reads the letter signed by representatives of Friends of the Everglades, the League of Women Voters, the Sierra Club and others. To read the letter, please click here.
— LEG. SKED —
— The Senate holds a floor Session: 10 a.m., Senate Chambers.
— The House holds a floor Session: 11 a.m., House Chambers.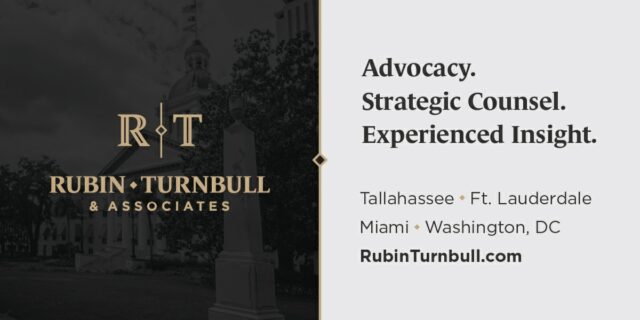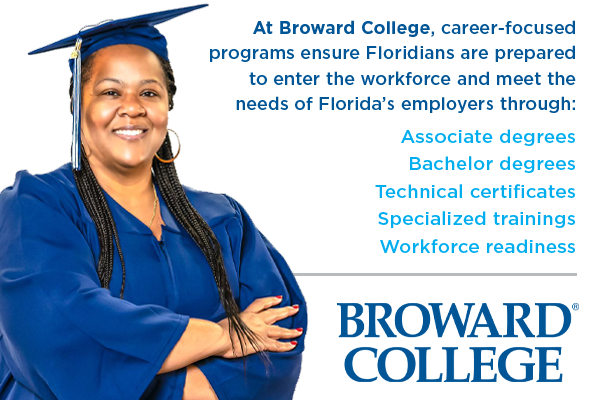 — STATEWIDE —
"The first arrests from DeSantis' election police take extensive toll" via Lori Rozsa of The Washington Post — The fallout came fast when DeSantis' new election police unit charged Peter Washington with voter fraud last summer as part of a crackdown against felons who'd allegedly broken the law by casting a ballot. The Orlando resident lost his job supervising irrigation projects, and along with it, his family's health insurance. His wife dropped her virtual classes at Florida International University to help pay their rent. Future plans went out the window. "It knocked me to my knees if you want to know the truth," he said. But not long after, the case against Washington began falling apart.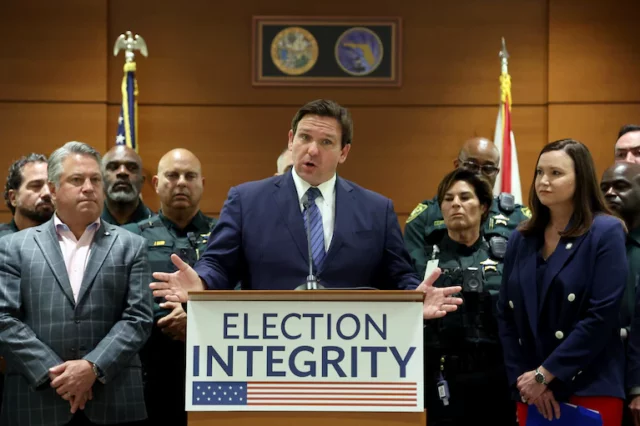 "Here's what Community Health Centers can do for Floridians' well-being" via Pat Geraghty and John Couris of the Tampa Bay Times — Florida's quality of life has been attracting new residents here for decades. Critical to a high quality of life is the health of our family, friends and neighbors. In fact, Florida spends more than a third of its $100 billion budget each year on efforts to improve the health of its citizens. Even with this level of spending and billions more from the private sector, more than 1 in 3 Floridians live in an area that has a significant shortage of primary care clinicians. In fact, Florida's shortage is the seventh worst in the nation, with nearly a quarter of adults reporting that they do not have a primary care provider.
"Florida gas prices drop as South Florida supply resumes" via Ana Goñi-Lessan of the Tallahassee Democrat — Now that fuel supplies have mostly recovered from South Florida's record flooding, gas prices should start to slowly drop again. On Sunday, the price of gas per gallon averaged $3.65 in Florida, 6 cents less than last week. "In addition to stabilizing fuel supplies in Florida, the fuel market has cooled off in recent weeks," said Mark Jenkins, spokesperson, AAA — The Auto Club Group. Residents should also see gas prices drop throughout the week, as oil prices continue to decline.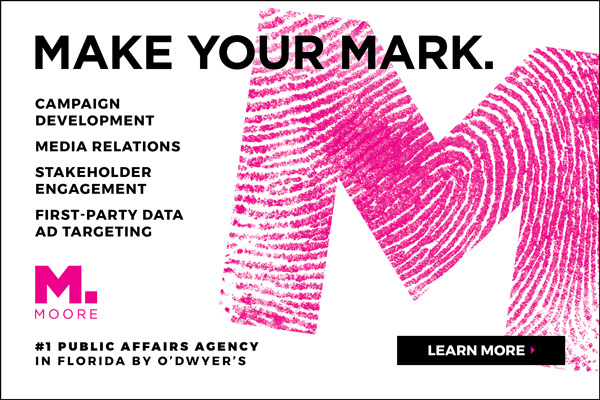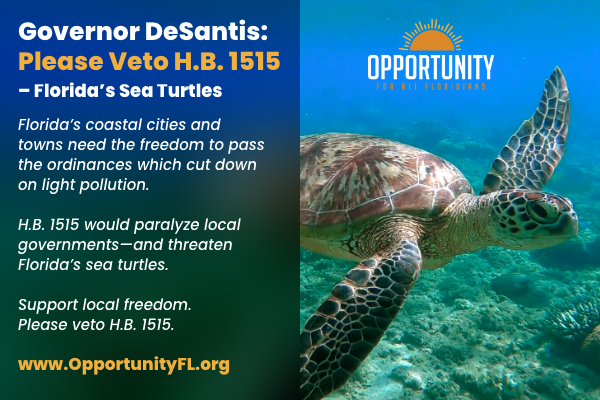 — 2024 —
"Maybe becoming President takes more than just being a dick" via Dan Friedman of Mother Jones — The success of Trump, an asshole who became President, created a fallacy: Americans want an asshole as their President. This misapprehension greatly appeals, of course, to assholes, especially those in public office, who seem happy to drop their traditional practice of pretending to be nicer than they really are in favor of doubling down on being dicks. DeSantis' confrontational public persona and his reportedly off-putting interpersonal vibe have damaged his presidential hopes. We have seen reports that he eats pudding with his fingers, that he blows off donors and generally stinks at retail politics.
"Florida Senators keep their powder dry in Trump-DeSantis fight" via Max Greenwood of The Hill — Florida's two Republican Senators are staying out of the emerging 2024 GOP Presidential Primary for now, even as a growing number of their state's Republican House delegation are lining up behind Trump. The silence from Sens. Marco Rubio and Rick Scott underscore the tightrope two of Florida's most prominent Republicans will have to walk as the rivalry between Trump and DeSantis continues to heat up.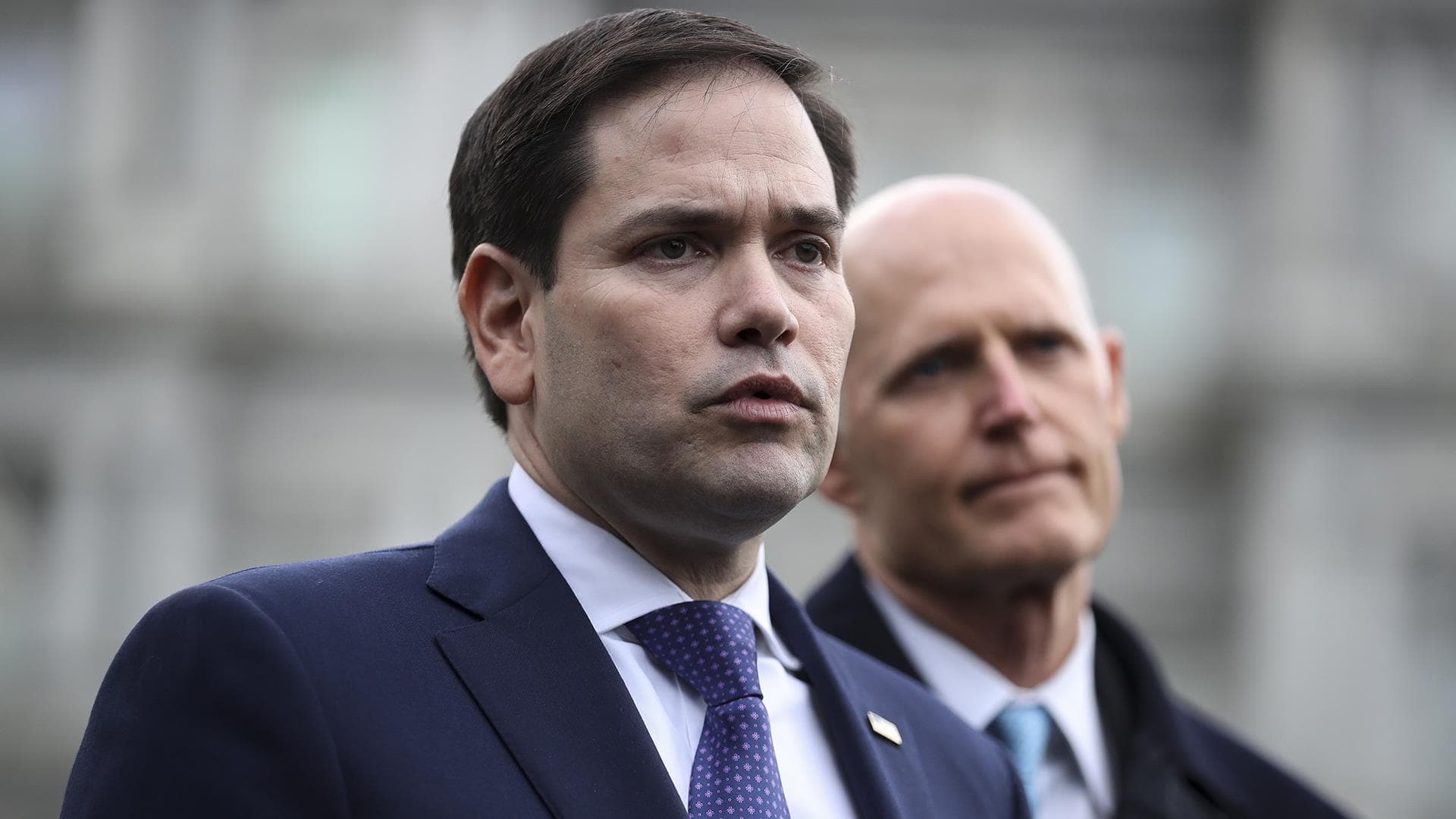 "Trump to sit for CNN town hall" via Dominick Mastrangelo of The Hill — Trump will participate in a CNN town hall event in New Hampshire next week, the network announced. Trump, who last fall became the first Republican to officially seek the party's nomination for President, has not participated in a town hall-style interview in more than two years, last sitting with NBC's Savannah Guthrie late in 2020. The event, which will take place at Saint Anselm College, will be moderated by CNN anchor Kaitlan Collins and airs at 9 p.m. Eastern.
"GOP uses age as a weapon against Democrats" via Alex Gangitano and Julia Manchester of The Hill — Age isn't just a number in 2024; it's also proving to be a major campaign weapon wielded by Republicans trying to recapture the White House. The main target is Joe Biden, who at 80 years old is the oldest President in history running for re-election. But he's not the only Democrat drawing attacks. Sen. Dianne Feinstein, 89, has been absent due to illnesses, prompting calls by younger Democrats to step down. The attacks illustrate how the GOP sees age to defeat Biden in 2024, even as its party is led by a 76-year-old in Trump and an 81-year-old in Senate GOP Leader Mitch McConnell.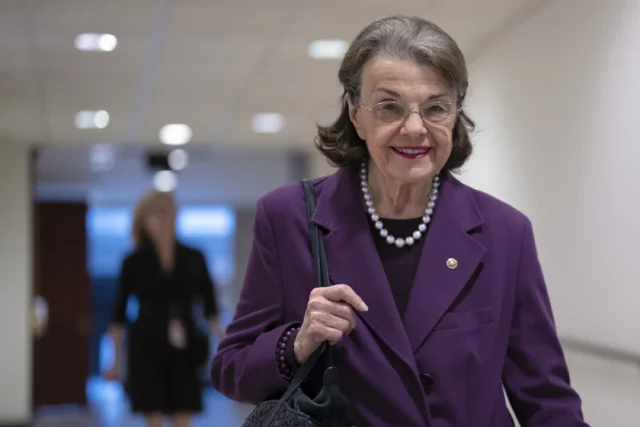 "For Joe Biden, navigating the debt ceiling is an early test of his 2024 strategy" via Dan Balz of The Washington Post — Biden announced his re-election bid this week, and one of the first defining moments of the 2024 campaign could come in a matter of weeks as the deadline nears for raising the United States' borrowing limit. The risk of economic disruption is already rising amid an acrimonious debate between Republicans and Democrats. The focus of this drama so far has been on House Republicans, who charged into power in January with the slimmest of majorities. Yet they are determined to hold raising the debt ceiling — which simply authorizes borrowing by the federal government to cover past spending approved by Congress — hostage to broader goals of cutting federal spending, which was a central part of their 2022 Midterm campaign message.
"How Jill Biden helped Joe get to yes on running for re-election at 80" via Eugene Daniels of POLITICO — Four years ago, Jill Biden was hesitant about her husband making a White House run, fearing the toll it could take on him and the family. In the months before Joe Biden formally announced he'd make a re-election bid; she had no such reservations. Privately, the First Lady encouraged her husband to run again while giving him the space he needed to process the decision in the way he traditionally does: with extensive deliberations, consideration of the burden it would place on his family, and a bit of classic Biden hemming and hawing. She participated in all the high-level discussions around the decision, giving counsel when she felt it was necessary.
— D. C. MATTERS —
"U.S. must raise debt limit by as early as June 1 to avoid default, Treasury says" via Tony Romm and Tyler Pager of The Washington Post — The U.S. government could default "as early as June 1" unless Congress raises or suspends the debt ceiling, according to the Treasury Department, which implored lawmakers again on Monday to act swiftly to avert a fiscal crisis. The new estimate followed less than a week after House Republicans delivered on their pledge to try to leverage the looming deadline to secure spending cuts, defying Biden and officially touching off a political stalemate that could tip the fragile economy into another recession.
"Fed set to raise interest rates to 16-year high and debate a pause" via Nick Timiraos of The Wall Street Journal — Federal Reserve officials are on track to increase interest rates again at their meeting this week while deliberating whether that will be enough to then pause the fastest rate-raising cycle in 40 years. "We are much closer to the end of the tightening journey than the beginning," Cleveland Fed President Loretta Mester said on April 20.
"Partisan clash expected during Supreme Court ethics hearing" via Michael Macagnone of Roll Call — The Senate Judiciary Committee will host a high-profile partisan clash over the Supreme Court on Tuesday when Senators focus on the lack of a binding ethics code for the justices. Democrats will make the case for Congress to pass a law to force the Supreme Court to adopt such a code, in the wake of reports that Justice Clarence Thomas did not disclose luxury trips and a real estate deal with billionaire Harlan Crow. But some Republicans on the Committee have painted those efforts as an attack on a conservative justice who is part of a 6-3 majority of appointees of Republican Presidents who have issued rulings on abortion and gun rights.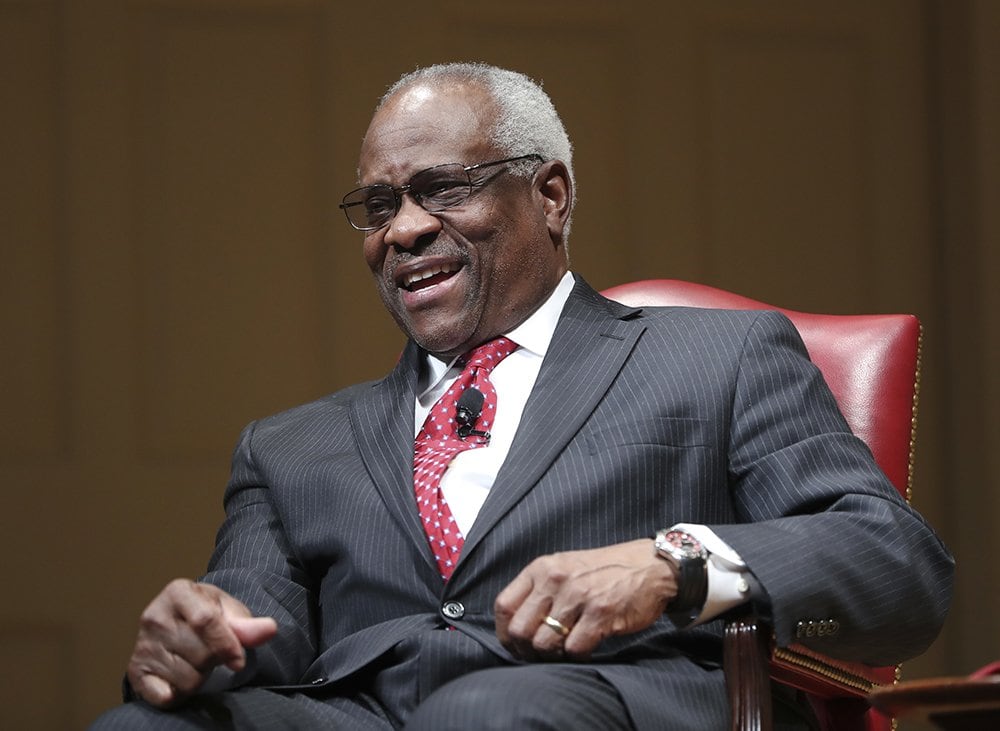 "U.S. weighs more business deposit insurance after banks fail" via Katanga Johnson of Bloomberg — A top U.S. regulator wants a sweeping overhaul of deposit insurance after recent bank failures partly drained a pool of money the government uses to protect lenders' clients. The Federal Deposit Insurance Corp. on Monday laid out three options for the bedrock fund, which currently covers up to $250,000 on most accounts. The regulator highlighted the impact of technological changes and high concentrations of uninsured depositors in pockets of the banking system as reasons for a possible overhaul.
"Rubio turns up pressure on airlines after surge of customer complaints" via Villages-News — U.S. Sen. Rubio sent letters to Southwest Airlines, American Airlines, Delta Air Lines, United Airlines, Alaska Airlines, Spirit Airlines, and JetBlue Airways, asking how each airline intends to modify its future service to ensure fewer cancellations and delays, while also asking what steps the airlines are taking to guarantee the safety of their passengers.
"Dropped by your property insurance provider? A premium spike? Here's what you can do." via Hannah Morse of The Palm Beach Post — Many Floridians are finding that the cost to insure their homes is reaching an unsustainable peak, to the point that some recently told The Palm Beach Post they were struggling to pay for necessities, putting off retirement or were considering leaving the Sunshine State. Having a conversation with your insurance agent can provide insight into why their premium went up in the first place. Again, you should get in touch with your insurance agent after receiving notice that your insurance company is dropping your coverage, whether that's in the form of a policy cancellation if the company is in financial trouble or a nonrenewal notice.
"There's a plan to end homelessness and billions for communities that buy-in. How it works." via Kevin Robinson of the Pensacola News Journal — Through the collaboration of 19 federal agencies and with input from nearly 650 different communities across the country, the U.S. Interagency Council on Homelessness has crafted a strategic plan to prevent and end homelessness. The 104-page document, titled All In, includes a road map of federal action, detailed demographic data on the more than 1 million Americans living in homelessness and a long list of policies and priorities aimed at creating solutions. But for Joe Savage Jr., a U.S.I.C.H. senior regional adviser, the key takeaway of the report is right in the name.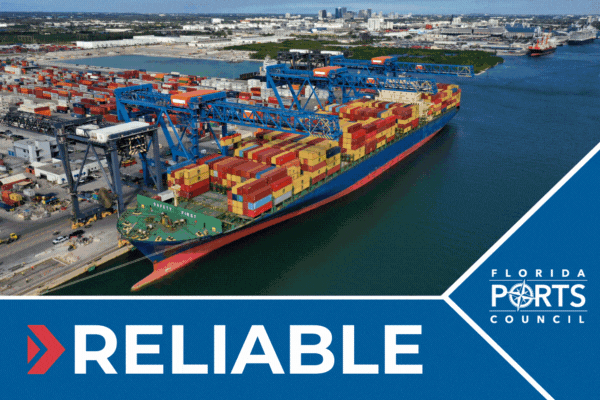 — EPILOGUE TRUMP —
"'Get him out of here': Trump tossed NBC reporter's phones during tirade aboard campaign plane" via Charlotte Klein of Vanity Fair — It was March and Trump was aboard his plane with a gaggle of reporters following a campaign rally in Waco, Texas. He started off in good spirits. But then a line of questioning from NBC News reporter Vaughn Hillyard, who suggested that Trump had in recent days seemed "frustrated" by Manhattan DA Alvin Bragg's investigation, began irritating the former President. "Don't ask me any more questions," Trump said. About 10 minutes later, as Hillyard continued to ask about the investigation, Trump snapped, grabbing the reporter's two phones and chucking them to the side. "Get him out of here," Trump told his aides.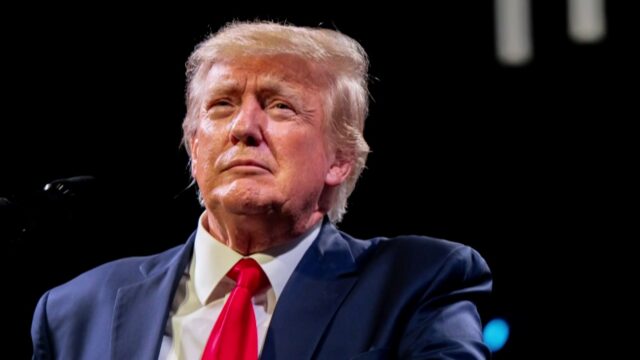 "Trump motion to declare mistrial in E. Jean Carroll lawsuit denied" via Graham Kates and Caroline Linton of CBS News — Judge Lewis A. Kaplan on Monday denied a motion by Trump's lawyers to declare a mistrial in the civil battery and defamation lawsuit against him that was brought by advice columnist Carroll. In a letter filed early Monday, Trump's attorney Joe Tacopina alleged Kaplan had made "pervasive unfair and prejudicial rulings" against the former President.
"Trump's lawyers fight Alvin Bragg's effort to limit access to evidence" via Jonah E. Bromwich and William K. Rashbaum of The New York Times — Lawyers for Trump pushed back against an effort by the Manhattan District Attorney's Office to limit the former President's ability to publicly discuss evidence in the criminal case against him. In a court filing, Trump's lawyers called the prosecutors' request "extreme." They argued that any restrictions placed on Trump should apply to prosecutors as well and said that barring the former President from discussing evidence would violate his First Amendment rights.
"Prosecutors in Jan. 6 case step up inquiry into Trump fundraising" via Maggie Haberman, Alan Feuer and Jonathan Swan of The New York Times — Federal prosecutors have also been drilling down on whether Trump and a range of political aides knew that he had lost the race but still raised money off claims that they were fighting widespread fraud in the vote results. Led by the special counsel Jack Smith, prosecutors are trying to determine whether Trump and his aides violated federal wire fraud statutes as they raised as much as $250 million through a political action committee by saying they needed the money to fight to reverse election fraud even though they had been told repeatedly that there was no evidence to back up those fraud claims.
"Trump once again claims he's been treated worse than a President who was very famously assassinated" via Bess Levin of Vanity Fair — Trump doesn't know a lot — basic English, science, math, and large parts of history, in particular, elude him — but we're guessing he does know how Abraham Lincoln was killed. This makes his recent comments about the 16th President pretty bizarre. Incredibly, this is not the first time Trump has claimed that Lincoln — who was shot and killed during a play — had it easy compared to him. In May 2020, when Trump was receiving a mountain of bad press for his handling of the coronavirus, he told Fox News — during an interview at the Lincoln Memorial! — "I'm greeted by a hostile press the likes of which no President has ever seen."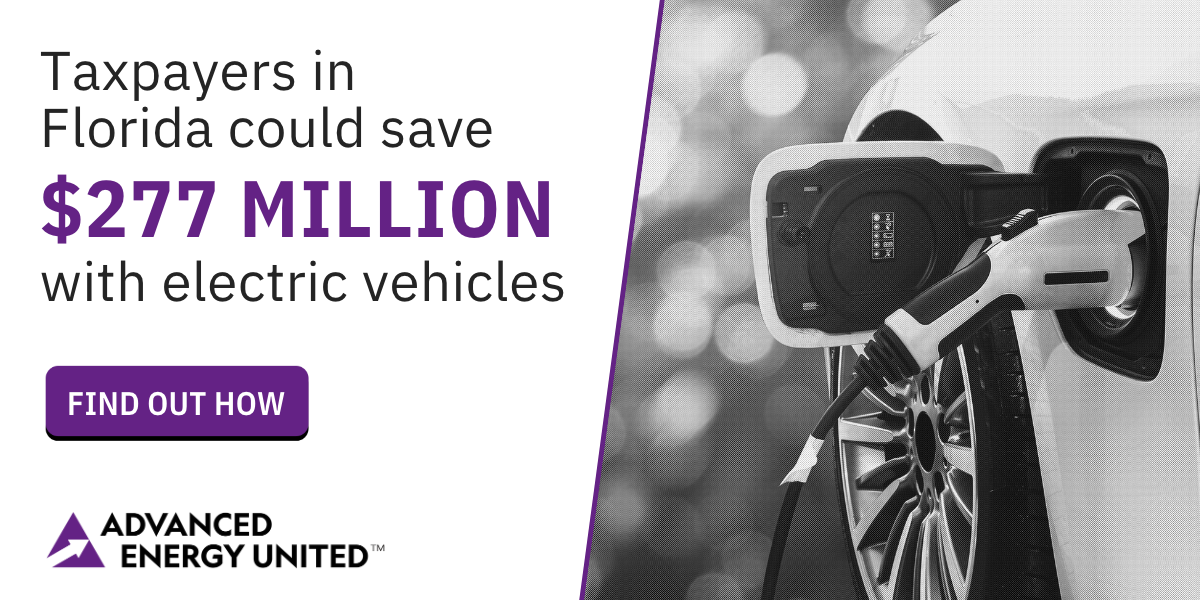 — LOCAL: S. FL —
"One top cop per county: Legislature passes Miami-Dade-focused bill setting Sheriff jurisdictions" via Jesse Scheckner of Florida Politics — The Senate unanimously approved HB 1595, which grants Sheriffs exclusive policing jurisdiction over a county's unincorporated area and shared authority in cities and special districts. It also outlines the process for the transfer of power from one elected Sheriff to another and authorizes State Attorneys to challenge reductions in annual city police funding of more than 5%. While the bill technically applies to all 67 counties in Florida, it is unmistakably aimed at Miami-Dade, which is alone in having a police director, appointed by the county Mayor, rather than a Sheriff. That will soon change, thanks to an amendment to the Florida Constitution voters approved in 2018 requiring every county in the state to elect a handful of "constitutional officers," including a Sheriff.
"What is the fate of popular Coral Gables blog now that its editor has been elected?" via Tess Riski of the Miami Herald — Following his election to the Coral Gables City Commission last month, Ariel Fernandez has stepped down as editor of the popular watchdog blog and newsletter, "Gables Insider." "Since our founding, our mission has always been to keep this publication free from political influence and focused on factual reporting of the actions taken by our government," Fernandez wrote in an open letter. "To be faithful to this mission, today, I am stepping down as Editor of Gables Insider and ceasing all reporting." Fernandez told the Miami Herald that several people have expressed interest in taking over the role, and that he might choose a successor within the next several weeks. For now, the outlet is on a hiatus.
"Combative Joe Carollo denies targeting businesses. Witnesses against him 'all have gripes'" via Charles Rabin of the Miami Herald — Carollo finally got a chance to defend himself against allegations he mounted a political retaliation campaign to punish two Little Havana business partners, and it didn't take long for him to live up to his famously combative reputation. U.S. District Judge Rodney Smith cut Carollo off more than a half dozen times as he went off on tangents while being grilled by Jeff Gutchess, an attorney representing William Fuller and Martin Pinilla. Their lawsuit claims Carollo "weaponized" code enforcement and police against their establishments after they backed another candidate.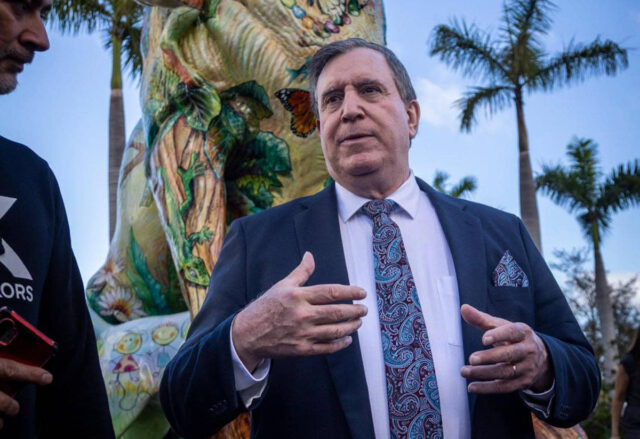 "Pilots for Miami's biggest airline, American, vote for strike authorization" via Michael Butler of the Miami Herald — Following four years of negotiations and protests at Miami International Airport, American Airlines pilots voted on Monday to authorize a strike for the first time in more than 25 years at the biggest carrier at Miami International Airport. American Airlines pilots were shown on social media doing informational picketing at MIA, where the carrier has more than 14,000 locally based employees and more than 2,500 pilots. Of American Airlines 13,000 pilots, 12,480 voted and almost all of them agreed to strike if it became necessary. An American Airlines spokesperson said the company was working on reaching an agreement with its pilots.
"PBAU professor fired over teaching of racial justice files discrimination complaint" via Andrew Marra of The Palm Beach Post — Former English Professor Samuel Joeckel said in a statement Monday that a discrimination complaint he filed last week with the U.S. Equal Employment Opportunity Commission was "the next step toward justice." "PBA's decision to terminate my employment was motivated by race," he said, "and I look forward to working with the EEOC as they investigate the unlawful actions taken by PBA." The Equal Employment Opportunity Commission has the authority to investigate and prosecute discrimination complaints against employers. Joeckel, who is White, has not argued he was fired because of his race. His attorney, Gabe Roberts, said his complaint relies on a legal concept called "associational discrimination," where someone believes they were wrongfully discriminated against for their association with members of a protected class.
"'People are hurting': With so many flood-damaged homes, money is on the way to help" via Lisa J. Huriash of the South Florida Sun-Sentinel — South Florida homeowners who are still trying to clean up after a record-setting flood can now apply for federal help to start their recovery. Two eight-member crews with the Federal Emergency Management Agency fanned into neighborhoods Monday morning to knock on doors and help the application process along. Although those affected can apply on their own by phone or online, FEMA officials said they hope their in-person assistance will make the process smoother for those still reeling from their losses, and for those who can't access the applications because they haven't had their internet connection restored. And "some may want to talk to a real person," said FEMA spokesperson John Mills. Residents who had damage to their homes or cars can apply for federal relief grants by calling 800-621-3362 (FEMA) or online at www.DisasterAssistance.gov.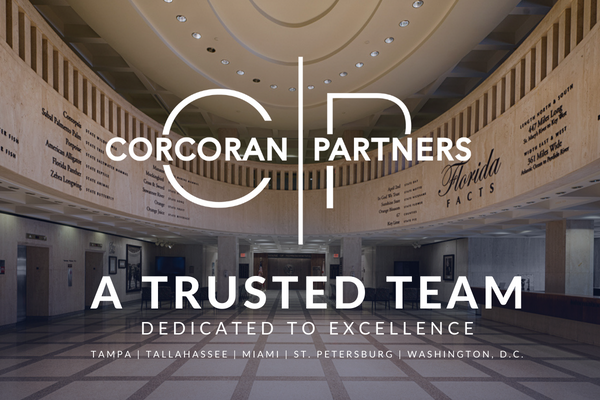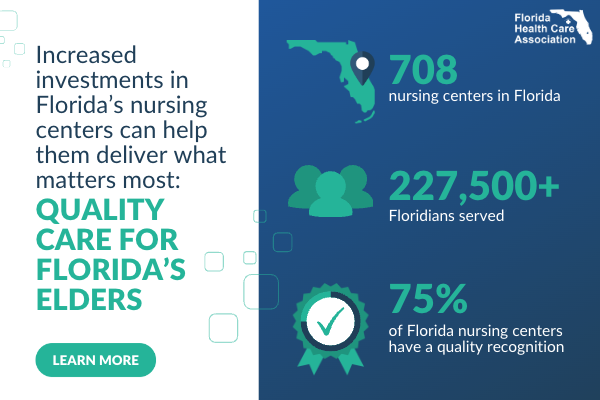 — LOCAL: C. FL —
"With rent rising in metro Orlando, homeless numbers are up, too" via Stephen Hudak of the Orlando Sentinel — Amid soaring rents, the number of people counted as homeless jumped about 5% in the metro Orlando area in the past year, new data from the Homeless Services Network of Central Florida shows. The figures were compiled during the annual "Point-In-Time" Count — a census required by the federal government and conducted in communities nationwide over a few days in late January. Metro Orlando figures show a 38% increase in the number of people found to be homeless and unsheltered — living in their cars, in the woods or on the streets in Orange, Osceola and Seminole counties. That figure is 75% higher than in 2019, the year before the COVID-19 pandemic began.
"Port Orange Mayor Don Burnette will challenge Volusia County Chair Jeff Brower in 2024" via Mark Harper of The Daytona Beach News-Journal — Burnette, the two-term Port Orange Mayor, has jumped into the 2024 race for Volusia County Chair. Burnette made the announcement via email. He is the lone filed candidate for the position held by Brower, who said he intends to seek re-election. Both men are Republicans in what is set to be a nonpartisan race. However, party affiliation has become more of an issue for many voters as the Volusia County Republican Executive Committee, in particular, has gotten more influential in local and countywide races. Brower notably clashed with party officials during the 2022 Election. Brower had backed a slate of candidates who shared his views on slowing down development, while the party endorsed some of those candidates' opponents.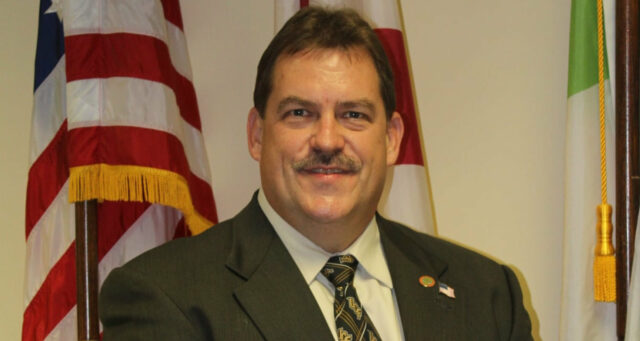 "Volusia County jail may provide body cameras to guards" via Sheldon Gardner of The Daytona Beach News-Journal — The Volusia County Council is expected to vote Tuesday on whether to approve funds to provide body cameras for corrections officers. County staff members are asking for corrections officers to have body cameras "to capture incidents with inmates more accurately and from a more realistic perspective," according to the county. The jail has cameras that capture activity in most of the county's corrections facilities. But they don't record sound and they only provide a fixed viewpoint. "Body-worn cameras will allow for a first-person perspective of an incident and capture sound to include commands given to those involved," according to the county.
"Disney first responders reach tentative contract deal with district" via Katie Rice of the Orlando Sentinel — After more than four years of negotiations, the union representing Disney World's first responders says it has reached a tentative contract agreement with the Central Florida Tourism Oversight District. The proposed contract increases staffing at the Reedy Creek Fire Department, addressing a long-standing safety concern for the union, and includes a significant boost to firefighter pay and benefits, Reedy Creek Professional Firefighters President Jon Shirey said. He credits the district's new Board of Supervisors appointed by DeSantis for accelerating contract negotiations that stalled to an impasse in November under the Board's Disney-appointed members.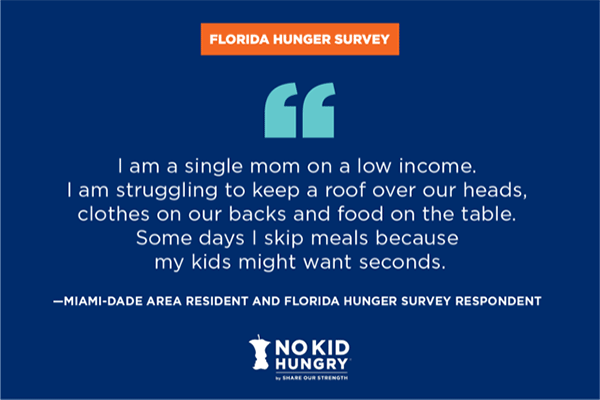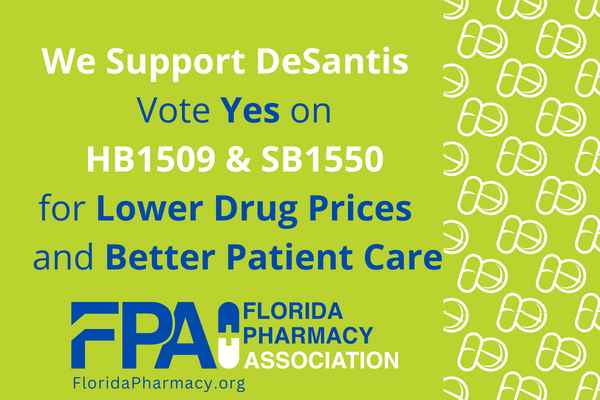 — LOCAL: TB —
"Tampa Mayor Jane Castor and City Council take oaths of office" via C.T. Bowen and Martha Asencio-Rhine of the Tampa Bay Times — Castor and Tampa City Council members took their oaths of office Monday. In remarks afterward, Castor, in the first speech of her second term, said, "The next four years will be about not only investing in the physical infrastructure — like roads, pipes, and housing that keep us resilient as a city — but investing in the infrastructure of people. Like the arts, parks and places that will continue to make Tampa thrive as a community," according to a written news release from the city.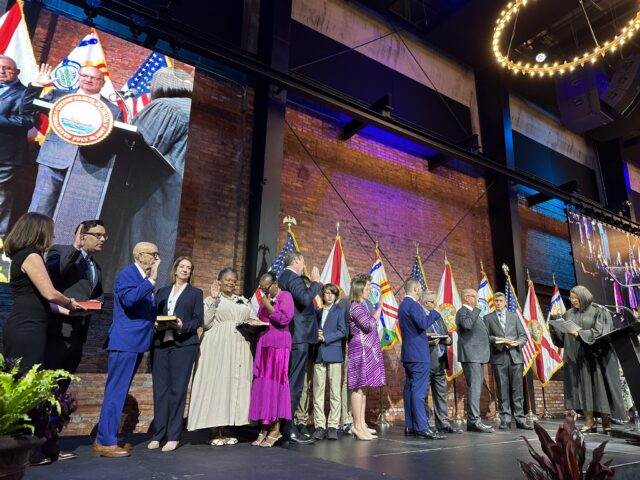 "USF leaders shoot for $1.5B budget boost to land on national stage" via Lauren Coffey of the Tampa Bay Business Journal — University of South Florida President Rhea Law is taking action to make the lofty goal of landing on a national stage a reality. At Thursday's Budget Committee meeting, the first step was taken with Law, USF's Board of Trustees, and C-level executives all outlining a shift in the budget process. The "OneUSF budget process" is intended to be more transparent and aligned with the university's sizable goals.
"U.S. Rep. Kathy Castor seeks $10.5 million for St. Petersburg projects" via Colleen Wright of the Tampa Bay Times — U.S. Rep. Castor's $10.5 million request for St. Petersburg projects in a Republican-controlled Congress is ambitious, but she and other local officials were speaking it into existence Monday. Castor held a news conference Monday announcing that she applied for federal funding for three major projects in St. Petersburg: A revamped Enoch Davis Center, 24 affordable townhomes on 22nd Street South, and stormwater drainage improvements. She was flanked by Mayor Ken Welch, Pinellas County Commissioner Rene Flowers and City Council members Brandi Gabbard, John Muhammad, Lisset Hanewicz and Ed Montanari.
"Tarpon Springs is withholding records, former city attorney says in lawsuit" via Tracey McManus of the Tampa Bay Times — Shortly after Tom Trask resigned as Tarpon Springs' City Attorney last year, citing "baseless public attacks," he hired a lawyer to request City Commissioners' emails, text messages and other public records that discussed his tenure. On Friday, about six months after submitting the first request, his law firm sued Tarpon Springs, alleging city officials violated Florida's public records law by causing unreasonable delays and manufacturing confusion as an excuse for their failure to turn over all records.
"'No probable cause' found in ethics complaint against Mayor Ken Welch" via Colleen Wright of the Tampa Bay Times — The Florida Commission on Ethics has dismissed a nepotism complaint against Welch, an accusation filed by a former political rival. Last August, former mayoral hopeful Vince Nowicki filed a complaint after publicly accusing Welch of appointing his cousin, James Corbett, as city development administrator. A public report released Wednesday by the statewide Commission dismissed that complaint. "No probable cause was found to believe Ken Welch, city of St. Petersburg Mayor, misused his position or violated the anti-nepotism law regarding the hiring of his relative to a position within the city," read an Ethics Commission news release.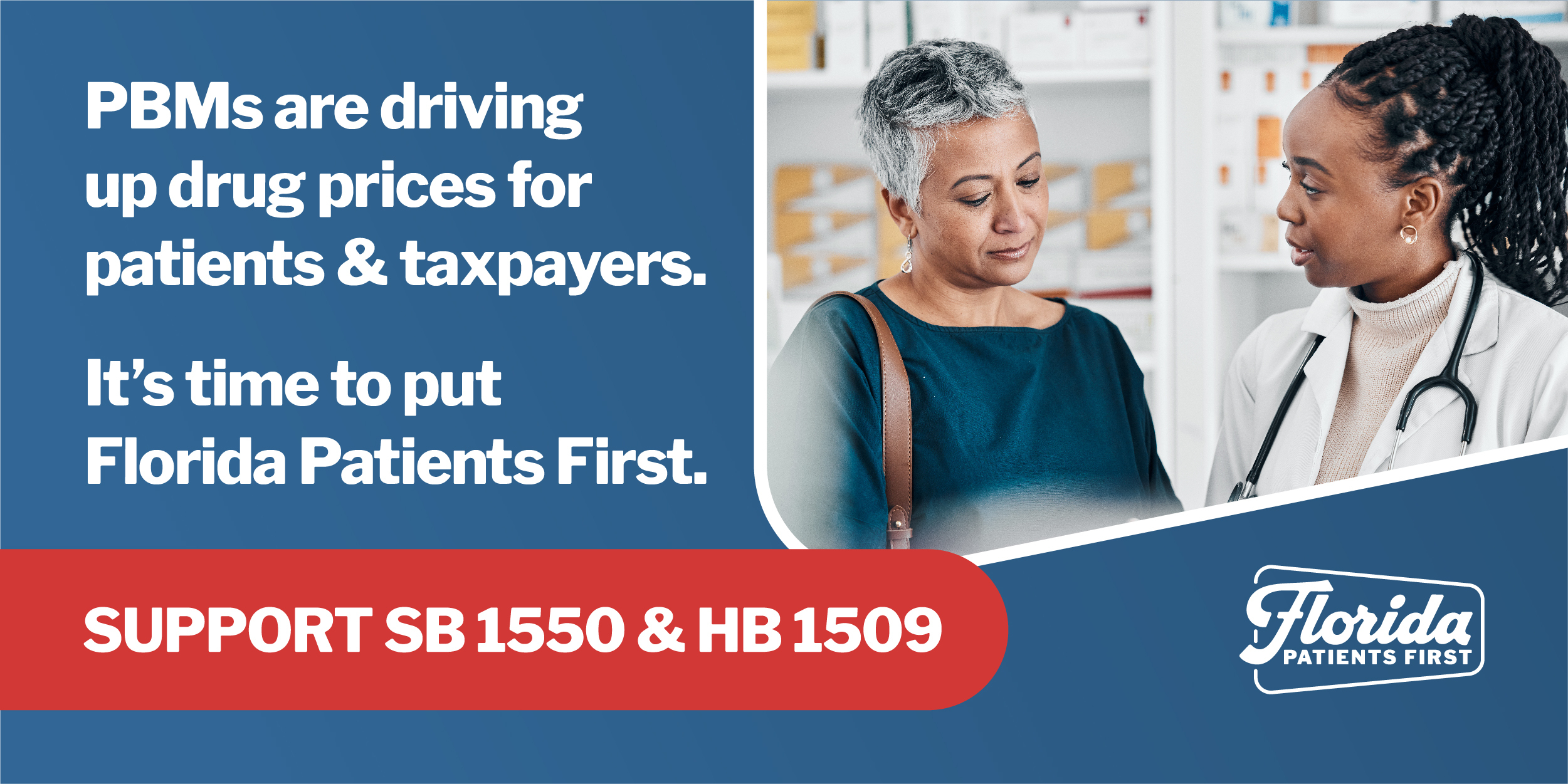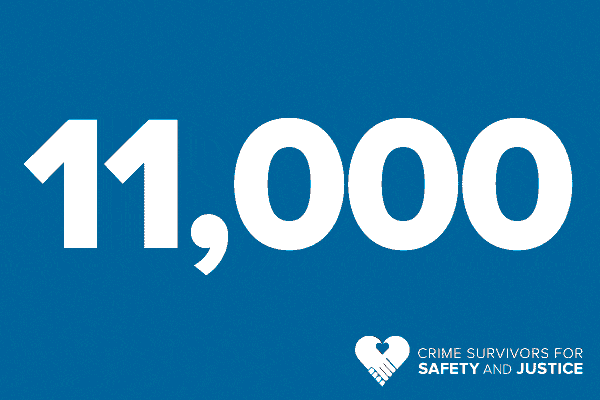 — LOCAL: N. FL —
"Andrew Gillum trial: Jury digs in on Day Two of deliberations" via Jeff Burlew of the Tallahassee Democrat — A 12-person jury deciding the fates of Gillum and Sharon Lettman-Hicks reconvened for a second day of deliberations in their public corruption trial. Gillum and Lettman-Hicks are charged with soliciting campaign donations from major donors and grantmaking nonprofits and illegally tapping into the funds for their personal use. Gillum also is charged with lying to the FBI about a "Hamilton" ticket and other gifts he allegedly got from undercover agents in New York.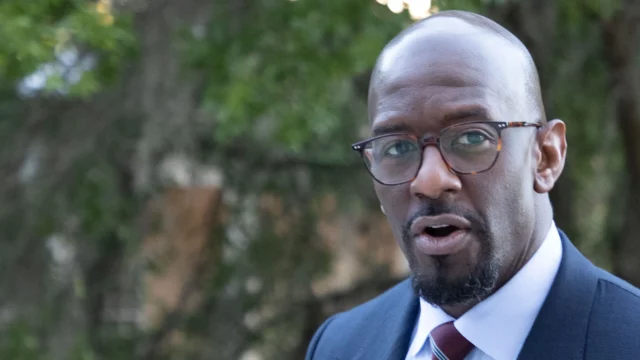 "JU, WJXT to host televised Jacksonville mayoral debate, only Donna Deegan set to attend" via Hanna Holthaus of The Florida Times-Union — The two candidates for Jacksonville Mayor will be at separate forums Wednesday night, one televised, one not. Jacksonville University and WJXT Channel 4 invited both Democrat Deegan and Republican Daniel Davis to the jointly hosted televised debate Wednesday, but only Deegan confirmed attendance. Davis will instead be hosting a "Conversation with Jacksonville Parents" at the Fraternal Order of Police building. The organization endorsed Davis earlier in his campaign. Both candidates participated in the University of North Florida and Action News Jax televised debate last month and the last JU-Channel 4 debate in March ahead of the Primary Election.
"Guaranteed income program gives $874K to formerly incarcerated Alachua County residents" via Nora O'Neill of The Gainesville Sun — A Gainesville guaranteed income pilot program gave $874,000 to formerly incarcerated Alachua County residents during its first year. The program, Just Income, was put on by Community Spring, a Gainesville-based organization set out to combat poverty and economic injustices. As part of Just Income, 115 formerly incarcerated residents received $7,600 over the course of a year to use however they pleased. Participants had to have been released from prison or jail with a felony or begun felony probation within six months of applying for the program.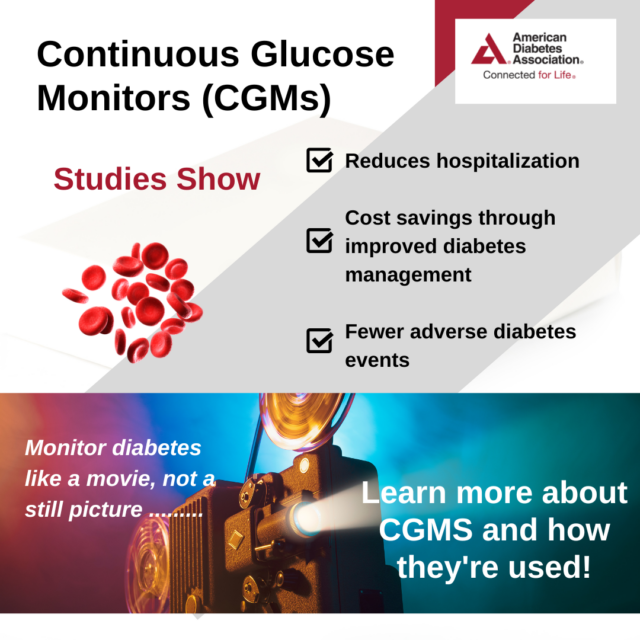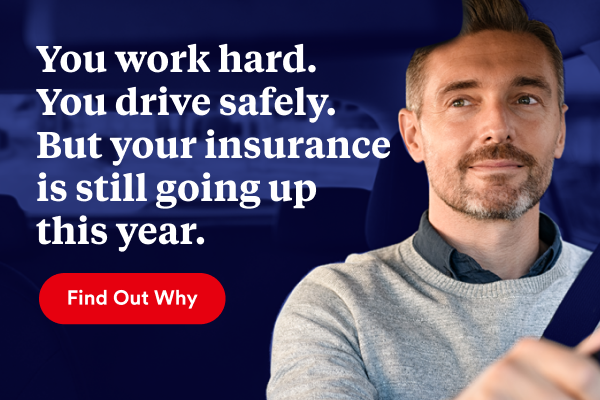 — LOCAL: SW. FL —
"Legislature approves settlement money for Sarasota resident injured by county truck" via Anne Snabes of the Sarasota Herald-Tribune — Sarasota County resident Kristin Stewart is one step closer to receiving settlement money that will improve her quality of life as she recovers from a catastrophic accident three years ago. Stewart, a second grade teacher at the time, was jogging on a May afternoon in 2020 when a Sarasota County utility truck hit her from behind. The Legislature passed a bill that will allow Sarasota County to award Stewart $5.75 million in damages. The bill will have to be signed by DeSantis for it to take effect. "This is an absolutely terrible situation, and we're going to make her life a little bit better with the passage of this," said Sen. Joe Gruters, a Sarasota Republican.
"Condo election fraud: Attorney for ex-Marco Councilor disappointed in mixed verdict" via Dan Glaun of the Naples Daily News — The attorney for former Marco Island City Councilor Victor Rios is speaking out following a mixed verdict last week in Rios' trial for allegedly fixing a condo board election in 2019. Rios, 80, was convicted on three counts of personal information fraud and cleared of two counts of forging a public record. Each count is a third-degree felony carrying a sentence of up to five years in prison. Defense attorney Seth Kolton expressed disappointment with the convictions in an interview with the Marco Eagle but said he and his client respect the jury's decision. "Our argument was Mr. Rios did not engage in the conduct for which he was charged," Kolton said.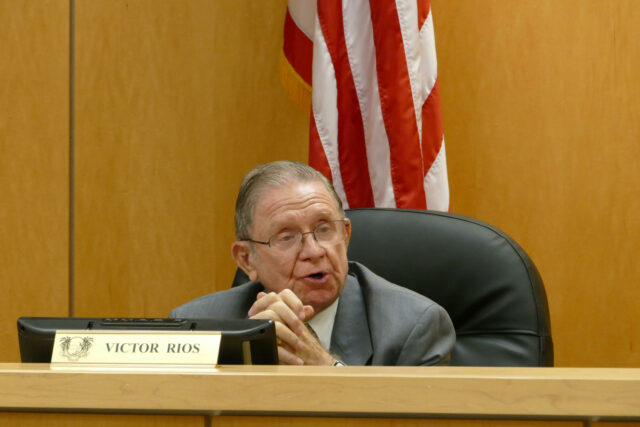 "Mote Marine manatee Hugh died this weekend at the age of 38 in Sarasota" via Jesse Mendoza of the Sarasota Herald-Tribune — One of Mote Marine's most beloved residents, Hugh, a 38-year-old Manatee, died unexpectedly on Saturday. Hugh was born at the Miami Seaquarium and was moved to Mote Marine in 1996 along with Buffett. Together, they would eat 72 to 84 heads of lettuce every day and served as animal ambassadors to help raise awareness about the need to protect endangered manatees in the wild. Hugh and Buffett were trained to participate in manatee research projects to help Mote Marine staff study their eyesight, hearing, physiology, and body temperature. The two Manatees also excelled at picking NFL Super Bowl championship teams, with many community members turning to the two animals every year for predictions ahead of the big game.
"Mote receives nearly $7M from NOAA to enhance Keys coral reef restoration effort" via Earle Kimel of the Sarasota Herald-Tribune — Mote Marine Laboratory & Aquarium will use nearly $7 million in federal grant money over the next four years to embark on a new, comprehensive approach to restore coral and the accompanying aquatic habitat along the Florida Reef Tract in the Florida Keys. Since December 2019 when the National Oceanic and Atmospheric Administration announced the $100 million plan to restore as much as 3 million square feet of coral on seven iconic reefs, the plan has been focused on the coral — specifically increasing the coverage on those seven reefs from what had been 2% to 25%. Michael Crosby, president & CEO of Mote, said the $7 million grant signals a broadening of that philosophy to include the introduction of Caribbean king crabs.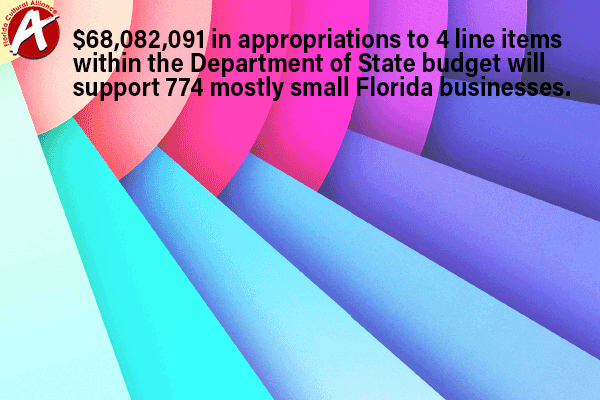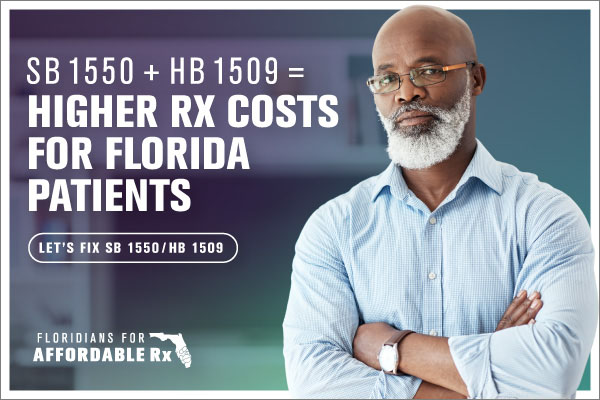 — TOP OPINION —
"Don't count DeSantis out" via Mark Penn of The Wall Street Journal — The DeSantis ship is clearly listing and must right itself. I wouldn't normally give advice to a Republican candidate, but someone has to stop Trump from regaining the presidency, and I wouldn't count on Biden to do it given his low job-approval rating and widespread doubts about his fitness. A Trump-Biden rematch is a risky proposition, and with the Democrats consolidated around Biden, the only way to avoid it is through the Republican Primary.
To get back in the game, DeSantis has to put cultural issues to the side and run on character, competence and common sense. He has the strong character of a family man who cares for his wife, a cancer survivor; the energetic competence of an accomplished Governor; and the common sense to campaign on such issues as a balanced budget, a workable immigration system, crime policies that target criminals and improve policing, and programs that reduce the size of government.
For DeSantis to make progress, he has to realize he can't get the "ultra-MAGA" voters that are Trump's base and should go instead after more-moderate voters who are looking for someone who can cure the economy and stand up for their interests. While his attacks on Disney are popular among some, and a six-week abortion ban plays to part of the Republican base, these positions have damaged DeSantis' chances at courting the middle.
— OPINIONS —
"Why Trump can't win" via Andrew C. McCarthy of the National Review — It would be way too premature to conclude that Trump has strangled DeSantis' candidacy in the cradle. DeSantis' bid has not even gotten to the cradle yet — even as Trump chooses to hold campaign rallies rather than attend his civil rape trial, all while frantically dancing between the prosecutorial raindrops. The Governor is clearly doing everything a politician in his position would do to prepare a formal candidacy, but the best case for him as President is that he's inclined to solve problems rather than tweet about them. When DeSantis does announce, he'll get a bump. By contrast, the air is already draining — albeit too slowly — out of the Trump balloon.
"Brewster Bevis: Legislation could end frivolous litigation targeting legit business communications" via Florida Politics — There are numerous examples where businesses are being subjected to costly litigation even though they have done nothing wrong. Most businesses include instructions for replying to promotional text messages with 'STOP' if a customer wants to cease further communications. But the current law incentivizes ignoring that option and instead allows the texts to continue, with each new message counting as a new violation of the law and a potential claim. So, this Session, the Legislature is considering legislation — House Bill 761 and Senate Bill 1308 — to address some of these issues. The bill seeks to close the door on frivolous litigation targeting legitimate businesses sending information consumers want and have asked for.
— INSTAGRAM OF THE DAY —
— ALOE —
"SeaWorld: Pipeline coaster opens May 27 with previews starting May 12" via Dewayne Bevil of the Orlando Sentinel — SeaWorld Orlando's annual passholders will get their first rides aboard Pipeline roller coaster starting May 12, the theme park announced. The previews will be rolled out in phases, determined by the level of annual pass. The coaster's opening day, when it becomes available to the general public, will be May 27, according to the SeaWorld website and a video released on social media. Only people with platinum-level passes will be able to ride Pipeline May 12-15. Then gold level passes are added May 18-20. Silver passholders join the previous groups May 21-23, then bronze May 23-25. On May 26, Fun Card owners round out the previews.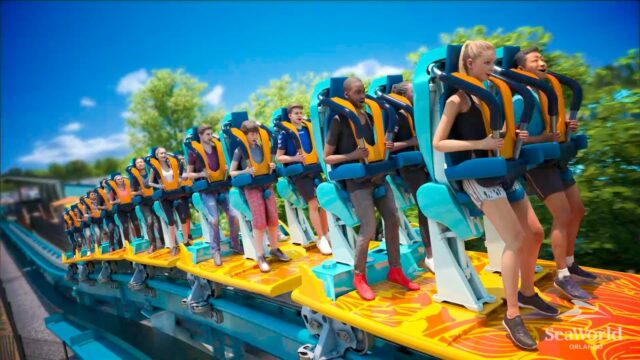 "Taylor Swift Tampa shows may have made $5M for Raymond James Stadium" via Bernadette Berdychowski of the Tampa Bay Times — Swift's Eras tour stop in Tampa from April 13 to 15 may have made more than $5.1 million in profits for Raymond James Stadium, according to early estimates from the Tampa Sports Authority, which operates the county-owned stadium. More than 66,000 people went to each sold-out show, according to the sports authority's agenda notes published ahead of its Tuesday meeting.
"Turtle nesting season begins in Volusia" via Sheldon Gardner of The Daytona Beach News-Journal — Turtle season starts today, and the sea creatures are already preparing nests, including a rare variety of turtle in Volusia County. The county reported four turtle nests already as of Friday. Meanwhile, property owners recovering from hurricanes have leeway to build during nesting season, with restrictions. One of the nests was laid by a Kemp's ridley turtle, "the world's smallest and most endangered species of sea turtle," according to the county. The county expects hundreds of sea turtles to make nests on the beach. Turtle nesting season ends Oct. 31. Hatchlings emerge after about two months of incubation. Turtles make over 580 nests on average each season in Volusia County.
— HAPPY BIRTHDAY —
Happy birthday to POLITICO Florida's Andrew Atterbury, Keaton Alexander, John Finotti of Tucker/Hall, Adam Giery, managing partner of Strategos Group, Steve Seibert, and Dr. Zach Zachariah.
___
Sunburn is authored and assembled by Peter Schorsch, Phil Ammann, Daniel Dean, Ryan Nicol, Jacob Ogles, and Drew Wilson.
Post Views: 0