Posted on: September 19, 2023, 08:20h. 
Last updated on: September 19, 2023, 09:23h.
The Maryland sports betting bill signed into law by then-Gov. Larry Hogan (R) in May 2021 called for one of the most comprehensive sportsbook programs in the entire country. But more than two years later, at least one state lawmaker says more sportsbooks are needed to better serve certain regions.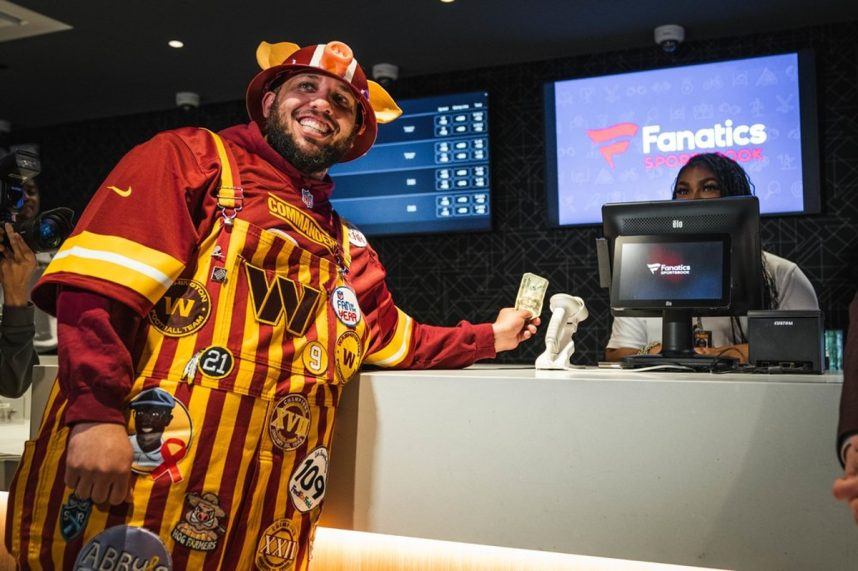 Maryland lawmakers in their 2021 legislation authorized up to 30 retail sportsbook licenses and another 60 for online operations. The legislation additionally provided licenses for automatic qualifiers, including the state's six commercial casinos, the Pimlico and Laurel horse racetracks, the Maryland State Fairgrounds in Timonium, three professional sports stadiums, and five off-track betting parlors and bingo halls.
In total, the Maryland Sports Wagering Application Review Commission (SWARC) can issue a total of 107 sports betting permits. But today, Maryland has just 12 brick-and-mortar sportsbook locations and a dozen online platforms.
More Sportsbooks Needed
Delegate Jason Buckel (R-Allegany) says the physical sports betting locations are mostly in cities and more populated areas and believes there are certain parts of the state, with one being the Eastern Shore, that are underserved.
There's a lot of dead spots, I guess I would say," Buckel told Maryland Matters, an online news site covering state government issues. "There's very few on the Eastern Shore. For Montgomery County with 1.1 million people, there's one [sportsbook]. There's dead spots all over the state."
Though the bulk of the betting activity in states where both retail and mobile sportsbooks operate is facilitated via the internet, there are some bettors who prefer playing in person. Betting at physical sportsbooks provides bettors with more anonymity and a more social experience. Retail books can also be preferred by bettors who believe the convenience of betting online could pose a danger to their betting habits and behaviors.
In August, retail sportsbooks accounted for just $13.4 million of the more than $263.7 million wagered. Mobile books took over $250.3 million in bets.
Online operators experienced a higher win rate at nearly 10% ($24.4M). Retail bettors fared better, as in-person oddsmakers kept 3.5% of the action ($474K).
Both retail and online sportsbooks face a 15% tax on their gross sports betting revenue. The sports betting taxes benefit K-12 public education.
Bidding Window Closed
Buckel's wish that more retail sportsbooks come to Maryland might be a long shot. John Martin, director of the Maryland Lottery and Gaming Control Agency, which oversees SWARC, says the state's sports betting bill called for only a single bidding period. The application window closed on Oct. 21, 2022.
There is currently no provision in the law to offer another enrollment period," Martin explained.
Randy Marriner, who chairs the Maryland Lottery and Gaming Control Agency and who is a SWARC member, added that "no one is beating our door saying, 'Let me in.'"
State gaming regulators say the sports betting market in the Old Line State is still in its infancy. Consolidation could be forthcoming, as the 12 retail books and 12 online sports wagering platforms battle for market share.
While Maryland has welcomed in the major players such as BetMGM, DraftKings, FanDuel, and Caesars Sportsbook, the state has also approved smaller online sportsbook operators like Betfred, Crab Sports Maryland, and BetParx.