When it comes to watches, the world of horology is an intricate dance of precision, craftsmanship, and innovation. From the intricate gears and springs that power these timekeeping wonders to the exquisite designs that adorn our wrists, the watchmaking world has always managed to push the boundaries of what's possible. But what happens when a maverick disrupts the scene with something so unique, so audacious, that it challenges the very essence of watchmaking itself? Enter Ming watches, and its incredible offering: the Ming LW-01. Get ready, because this isn't just another watch — this is (probably) the lightest watch ever made.
Step into the world of Ming, a brand that emerged in 2017 under the guidance of Ming Thien, a remarkable individual who transitioned from being a child physics prodigy to a professional photographer. Alongside a circle of kindred spirits, Ming embarked on a journey to establish a brand that stood in stark contrast to the snobbish exclusivity and sky-high price tags prevalent in the upper echelons of the watch-collecting realm. Ming's vision was clear: He aimed to craft timepieces that combined intrigue with affordability. Though the price tag of this watch is around $22,000, so affordability is certainly relative.
The weighty question: Why does it matter?
Let's kick things off with some facts. The Ming LW-01 is, quite simply, a marvel of engineering. It's not just a watch; it's a feat of horological acrobatics. Now, I know you're thinking, "What's the big deal about weight? I can handle a few extra grams on my wrist." Well, that's where you're wrong, my friend. The weight of a watch can make all the difference in the world. Ever had your wrist fatigue after a long day of wear? The Ming LW-01 takes that problem and flicks it off like an annoying mosquito.
In the end, the total head weight comes in at a mere 8.8 grams when using manual winding, or 10.8 grams with automatic winding. If you opt for the matching material buckle, that adds just 0.6 grams, and the specially designed Alcantara strap, which sets a record for its specs, adds only 1.2 grams. So, when you put it all together, the watch, ready to wear, weighs in at just 10.6 grams for
and 12.6 grams for
.
At this point, you might be wondering how this watch managed to shed those excess grams. According to the experts, and by experts, we mean the brilliant minds behind Ming watches, it all comes down to the materials. The LW-01's case is made from unbelievably lightweight and sturdy aerospace-grade aluminum. Just think about that for a second — it's the same stuff they use to build aircraft. This watch is like strapping a tiny piece of a fighter jet to your wrist, minus the jet engines, of course.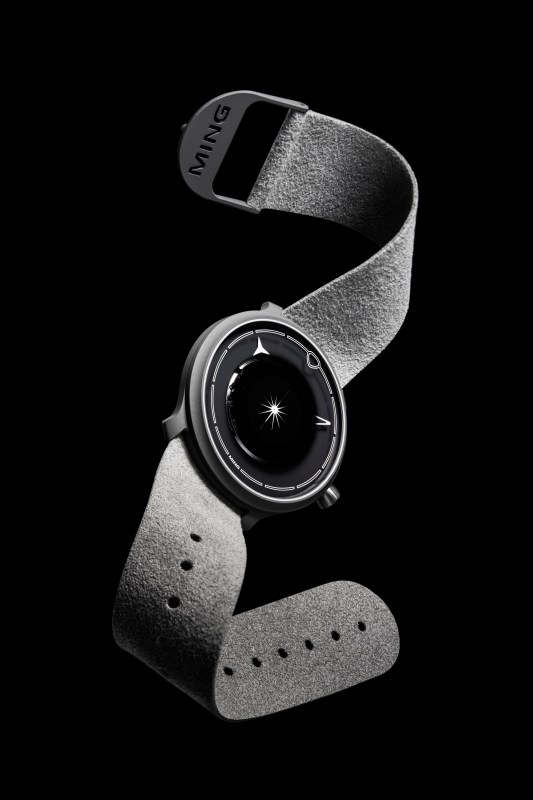 Simplicity meets precision: Inside the LW-01
But the lightweight case is just the beginning. Inside this little wonder, you'll find a manual wind movement that's been trimmed down to the bare essentials. No frills, no fuss, just pure mechanical precision. The LW-01 is a stripped-down, no-nonsense watch that doesn't waste an ounce of energy on anything unnecessary. And if you think about it, isn't that a philosophy we could all apply to our lives? Less is more, friends.
The Ming LW-01 isn't just a lightweight wonder; it's also a lesson in subtlety and class. The design is clean, elegant, and understated. This watch doesn't scream for attention; it demands it with a subtle wink and a nod. The brushed aluminum case, the finely detailed dial, and the perfectly proportioned indices — it all comes together in perfect harmony.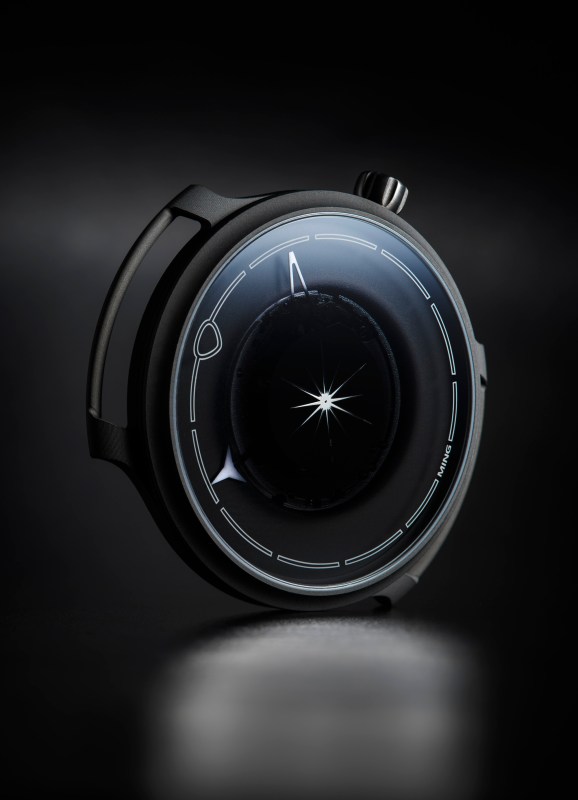 Durable and dependable: A watch for everyday life
Now, you might be thinking that a watch as light as this couldn't possibly be rugged enough for daily wear. Well, think again. The aluminum case is not only lightweight but also incredibly tough. You won't have to baby this watch; it's ready to tackle whatever life throws your way.
The lightest watch in the world, backed by experts and enthusiasts alike is a horological revelation, a testament to what's possible when you dare to challenge the norms. In a world of ever-increasing complexity, the LW-01 stands as a testament to the beauty of simplicity. It's a lightweight champion, a contender for the title of the world's lightest watch. But beyond that, it's a reminder that sometimes, less truly is more. So, whether you're a seasoned watch enthusiast or someone looking to take their first steps into the world of horology, the Ming LW-01 deserves your attention.
Editors' Recommendations