Zhicheng (Charlie) Wang (SFS'22), a technology policy researcher, Schwarzman Scholar and alumnus, has won the 2024 Rhodes Scholarship — the second Hoya to win the oldest and most competitive international scholarship this year. 
Wang joins Thomas Batterman (C'22), an alumnus who investigates war crimes at the Department of Justice, as Georgetown's 2024 Rhodes recipients. This is the second year in a row that two Hoyas have received a Rhodes. 
Wang is one of four recipients of the Rhodes Scholarship in China, and Batterman is among 32 recipients of the Rhodes in the U.S. They join the ranks of more than 30 other Georgetown students and alumni who have received the scholarship, including last year's two recipients, Atharv Gupta (SFS'23) and Isabella Turilli (SFS'22), and former President Bill Clinton (SFS'68).
The scholarship selects promising young people from around the world who demonstrate integrity, leadership, character, intellect and a commitment to service to study at the University of Oxford.
"It is terrific to have this opportunity to recognize Charlie for his contributions. On behalf of our community, I offer my most sincere congratulations on this remarkable achievement," says Georgetown President John J. DeGioia. "Charlie has demonstrated a deep commitment to excellence and has brought new and creative thinking to the challenge of how we understand and respond to emerging technologies in our world. We look forward to the impact he will have on our global community."
At Oxford, Wang will pursue his Ph.D. in information, communication and the social sciences at its Internet Institute.
"I was with my mother when I received the video call from Rhodes China's National Secretary. This moment made me reflect on the supportive role my parents have played, guiding and encouraging me in applying for this scholarship. It also brought to mind Lauren [Tuckley's] and the entire Center for Research and Fellowships' invaluable mentorship, which has been crucial in solidifying my research interests and clarifying my career goals over the past few years," Wang said. "I would like to dedicate this scholarship to these mentors and to the marginalized sectors of society who have been adversely impacted by the technological revolution."
Wang plans to leverage the scholarship for a career in technology policy — an area he first tuned into in high school.
An International Perspective
Wang, who grew up in China, attended high school in New Zealand. In one of his high school's programming class projects, he developed a computer program that uses artificial intelligence (AI) to help improve the communication skills of people with autism. 
At Georgetown, he studied international economics with a focus on technology policy. Wang took on internships, classes and research opportunities to help him better understand the field. 
As a political advertising fellow at Google, he analyzed data on voting patterns and demographics in the run-up to the U.S. 2020 elections. As a research scholar at Georgetown's Massive Data Institute, he examined the impact of Google advertising strategies on election outcomes in the 2020 Democratic primary elections. And in Georgetown's Center for Security and Emerging Technology, he researched AI technology, the U.S.-China trade war and data governance policies. Wang also conducted research through the Kalorama Fellowship and the Lisa J. Raines Fellowship, two summer programs sponsored by the Center for Research and Fellowships.
Wang's research and internships gave him a fuller understanding of U.S. tech policy, but he wanted to better understand the Chinese perspective.
An Inside Look at Chinese Tech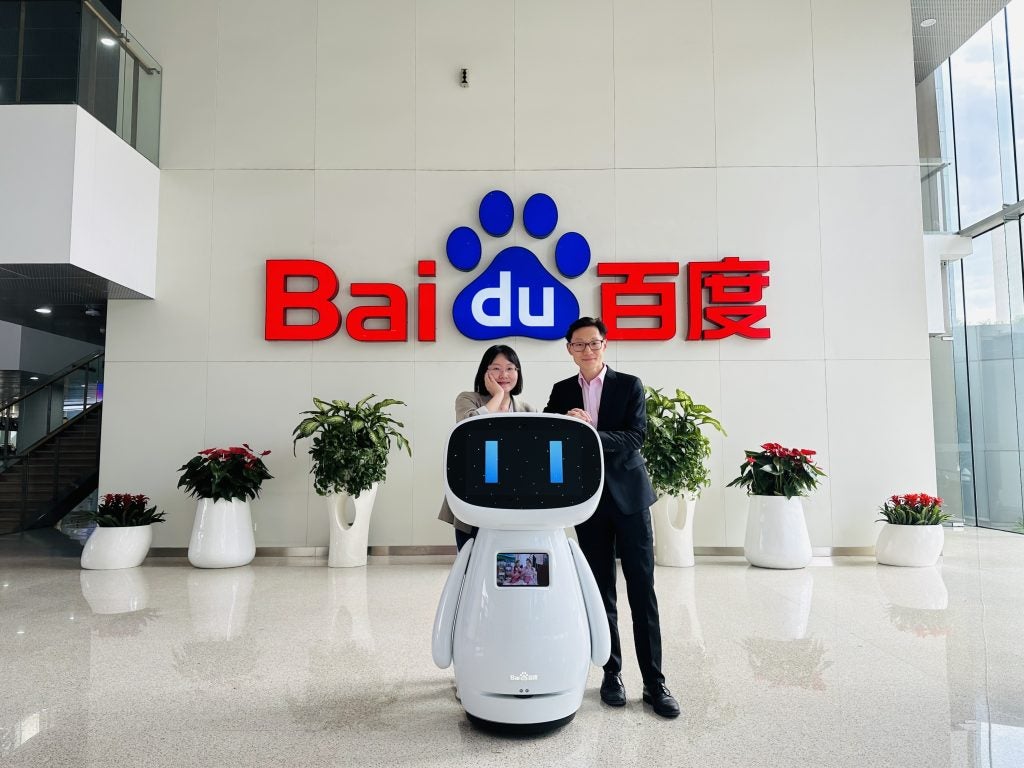 In 2023, Wang began his master's in global affairs at Tsinghua University in Beijing as a Schwarzman Scholar, an international affairs scholarship for promising young leaders. 
In addition to being immersed in Chinese culture and global affairs, Wang interned at Baidu, a major tech and AI firm, where he helped launch the country's first large language model, Ernie Bot, a ChatGPT competitor. He also interned for a geopolitical consulting firm, where he examined how domestic politics shape China's foreign policy.
"This year has been transformative, enriched by engaging classes with fellow cohort members, insightful interactions with professors and a deeper understanding of my area of interest," he said. "China was the missing piece [of my issue area], and my perspective is more three-dimensional now."
Path to the Rhodes
Wang is now pursuing a master's in politics and international studies at the University of Cambridge in preparation for his Ph.D. at Oxford. At Oxford, he's eager to gain an interdisciplinary lens on technology policy, researching how geopolitics shapes consumers' perceptions of Chinese technological products. 
"Charlie is among the highest 1% of students I have worked with during my 17 years at Georgetown," said Abraham Newman, professor in the School of Foreign Service, who hired Wang as his research assistant for two years. "He is extremely hard working and has laid out a set of ambitious goals. He has a deep commitment to the world and public policy and will benefit tremendously from Rhodes." 
Lauren Tuckley, director of the Center of Research and Fellowships, who has mentored Wang for several years, said she has always been struck by Wang's visionary determination. 
"From the very beginning, Charlie has been resolutely committed to ensuring the future of technology policy responds to the complexities of rapid technological advancement and the geopolitical intricacies that constrain its production, coordination and regulation. I know he will go unimaginably far. His future promises that the technologies meant to better the world do simply that."
Ultimately, Wang hopes to be a professor and an advisor to Chinese tech companies on policy and the role geopolitics plays in influencing technology and public perception.
"All of these contributions to the Rhodes community will make me more empathetic and aware of my place in the world: enacting technology policies at the NGO and company levels in China that are more informed and compassionate," he said. "In both China and Rhodes, I see not just their flaws but also room for change. Through belonging to these institutions, I will help refine them for those after me."