---
Going out: Cinema
The Little Mermaid
Out now
The latest in Disney's series of "live action" versions of their classic hits has big fins to fill – the charming 1989 animation casts a long shadow. Based loosely on Hans Christian Andersen's fairytale, this new version features Halle Bailey as Ariel and Melissa McCarthy as Ursula the Sea Witch.
Master Gardener
Out now
Paul Schrader has never been a director to shy away from a tough topic, and this is no exception: Joel Edgerton plays a former white supremacist attempting to put the past behind him and work for Sigourney Weaver's character, a wealthy woman whose house boasts huge formal gardens.
Sisu
Out now
It's Nazis v lone prospector in this revenge thriller set during the final days of the second world war in Finland. In what seems like an easy win, a bunch of retreating German soldier steal a miner's gold. It turns out to be a big mistake, since that man, Aatami (Jorma Tommila), happens to be blessed with an array of Nazi-killing skills.
Hypnotic
Out now
Ben Affleck plays Danny Rourke, a man whose daughter has gone missing. Handily, Danny's a detective, so is well placed to negotiate the twists on twists on twists thrown at him as he attempts to solve a series of strange crimes and also find his child, in this brisk thriller from Robert Rodriguez. Catherine Bray
---
Going out: Gigs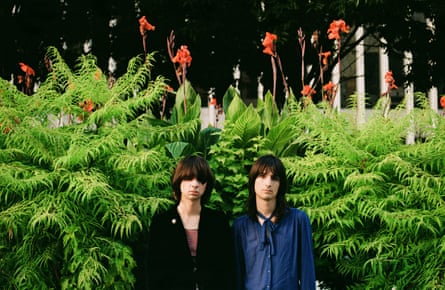 The Lemon Twigs
Saturday 27 May to 1 June; tour starts Brighton
New York brothers Brian and Michael D'Addario bring their late-60s harmonies and haircuts to the UK in support of their acclaimed fourth album, Everything Harmony. Full of vintage songwriting and singalong choruses about existential dread, expect to be transported back to a time of sharp denim and shaggy fringes. Michael Cragg
Louise
O2 Shepherd's Bush Empire, London, Thursday 1 June
Louise Redknapp (nee Nurding) celebrates her 30th year in pop this year. As well as a forthcoming Greatest Hits, which features reworkings of both solo and Eternal classics alongside excellent recent single Super Magic, there's this special one-off London show. MC
Trish Clowes/Dave Douglas
606 Club, London, Saturday 27 May
This one-off gig by the eclectically talented UK saxophonist/composer expands her virtuosic My Iris quartet to a five-piece with acclaimed American trumpeter Dave Douglas guesting. Originals by both artists, and by the late great Wayne Shorter, are likely to be on a cutting-edge setlist. John Fordham
Götterdämmerung
Longborough festival opera, Monday 29 May to 6 June
Longborough's second complete staging of Wagner's Ring cycle began in 2019. It is completed now with Götterdämmerung; Anthony Negus conducts, with Lee Bisset as Brünnhilde and Bradley Daley as Siegfried. Andrew Clements
---
Going out: Stage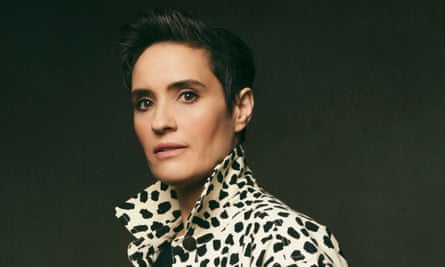 Jen Brister
Lighthouse, Poole, Saturday 27 May; touring to 30 June
Some comics make headlines early doors; others spend decades honing their craft in obscurity – until one day a technically brilliant, coolly accomplished standup seems to appear out of thin air. The amenably misanthropic Brister belongs firmly in the latter category: witness her considerable skills via her current show, The Optimist. Rachel Aroesti
The Curious Case of Benjamin Button
Southwark theatre, London, to 1 July
Director Jethro Compton revives this folk-infused musical adaptation of F Scott Fitzgerald's quirky short story (later a film starring Brad Pitt) about a man who ages in reverse. Starring the brilliant Jamie Parker and Molly Osborne. Miriam Gillinson
A Weekend Without Walls
Various venues, Brighton, Saturday 27 and Sunday 28 May
A weekend of free outdoor performance as part of Brighton festival, featuring a piece from kathak choreographer Amina Khayyam about closeted sexuality, a playful duet for dance company Candoco by Jamaal Burkmar, and a dance-theatre show for young children about travelling through India by train. Lyndsey Winship
Gypsy
Pitlochry Festival theatre, Perthshire, to 30 September
Ben Occhipinti (Sunshine on Leith) directs Laurents, Styne and Sondheim's blazingly entertaining musical about showbiz mum Rose. Shona White as Rose gets all the best songs, including Everything's Coming Up Roses. MG
---
Going out: Art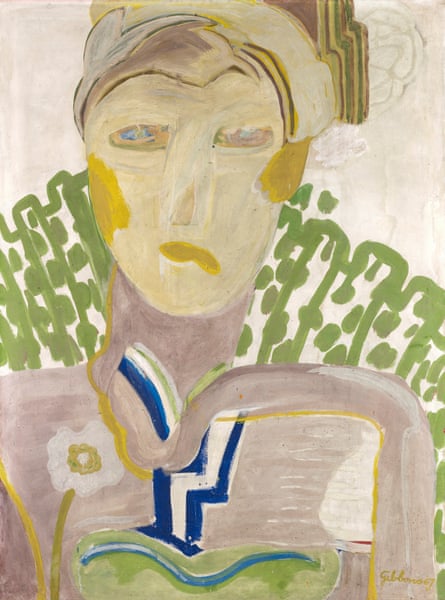 Decades: The Art of Change
Scottish National Gallery of Modern Art, Edinburgh, to 7 January
A new telling of the story of modern art, from 1900 to 1980 when people started to see their age as "postmodern". It starts with the heady times of Matisse and Derain, whose free colours got them called fauves, "wild beasts", and takes in everyone from Carole Gibbons and Salvador Dalí to Joan Eardley.
Sasha Gordon
Stephen Friedman Gallery, London, Thursday 1 June to 22 July
This queer Asian-American artist paints in a hyperreal, fantastical style that juxtaposes the everyday and imagined. Uncanny images of gardening and topiary mingle with self-portraits in her first show in Britain. Gordon belongs to a generation of young painters who prove this old artform still has plenty to say.
Frank Bowling
Piccadilly Circus, London to 30 June
In a postwar age when British art was dominated by gritty realism, Frank Bowling arrived in London from Guyana and saw past the fog. He experimented with pop before becoming a free abstractionist of Turneresque evocative brightness. Now he has created a digital "painting" for the giant screens at Piccadilly.
Boyd & Evans
MK Gallery, Milton Keynes to 17 September
Fionnuala Boyd and Leslie Evans have been working together since the 1960s as photorealist, but ironically fabulist, painters. They've travelled the world in search of blank modern landscapes and subcultural characters to photograph and paint, but found a perfect subject in the slightly sci-fi spaces of Milton Keynes. Jonathan Jones
---

Staying in: Streaming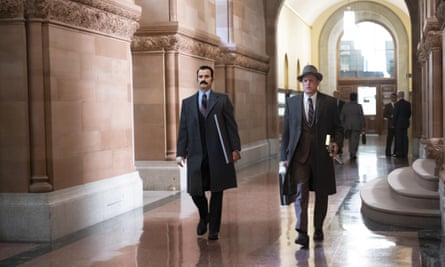 White House Plumbers
Tuesday 30 May, 9pm, Sky Atlantic & Now
From the pens of a pair of Veep writers comes another period prequel, recounting the events that lead up to Watergate via the medium knockabout farce. Woody Harrelson and Justin Theroux lead as two incompetent ex-intelligence agents initially tasked with stopping leaks from the Nixon administration, before helming the ultimately disastrous plot to bug the Democrats' offices.
The Gallows Pole
Wednesday 31 May, 9pm, BBC Two & iPlayer
This Is England creator Shane Meadows delves further into Britain's working-class past for an imagined prequel to Benjamin Myers's garlanded novel about the Cragg Vale coiners, a gang who counterfeited coins in 18th-century Yorkshire. Starring Meadows favourites Thomas Turgoose and Michael Socha, who plays ringleader "King" David Hartley.
Changing Ends
Thursday 1 June, ITVX
Alan Carr relives his struggles as the effete son of a football manager in 1980s Northampton in an autobiographical sitcom shot through with the standup's brand of salt-of-the-earth camp.
I Think You Should Leave With Tim Robinson
Tuesday 30 May, Netflix
When Robinson's sketch show debuted in 2019, it felt like a revelation: it really was possible to perfectly capture the inanity, aggression and weirdness of life online via a relatively traditional TV format. Brace yourself for more hysteria as the cult comedy returns for a third outing. RA
---
Staying in: Games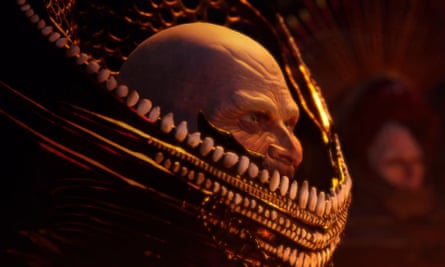 Cassette Beasts
Out now, Xbox One, Xbox Series X/S, Nintendo Switch
Use cassette tapes to transform into collectible, customisable monsters in this 80s-flavoured Pokémon tribute for grown-ups, available on consoles this week.
System Shock Remastered
Out Tuesday 30 May, PC
An influential science fiction game from 1999, remade just in time to rekindle our paranoia about rogue AIs. Creepy, intelligent and redolent of Matrix-era cyberpunk style. Keza MacDonald
---
Staying in: Albums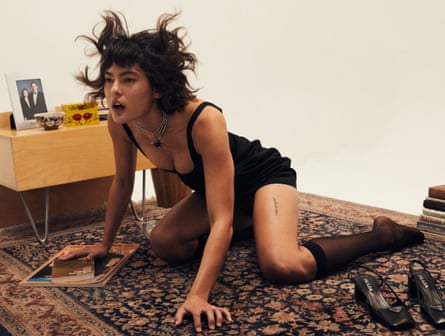 Miya Folick – Roach
Out now
LA-based singer-songwriter Miya Folick sheds some of the lyrical obfuscations that permeated 2018's Premonitions. On the galloping, new wave-y Get Out of My House that means demanding some alone time, while the rippling So Clear describes the process of healing a broken heart.
Arlo Parks – My Soft Machine
Out now
The 22-year-old Londoner returns with the follow-up to 2021's Mercury-winning debut, Collapsed in Sunbeams. A more collaborative affair – production comes from Paul Epworth and Brockhampton's Romil Hemnani, while Phoebe Bridgers features on the gorgeous Pegasus – it finds Parks musing on love, self-sabotage and joy.
Matthew Herbert – The Horse
Out now
The British artist, producer, and composer continues to explore the outer reaches of music with this album based around instruments crafted from a horse skeleton. Featuring the London Contemporary Orchestra, and jazz musicians such as Seb Rochford and Shabaka Hutchings, it's a densely packed, often beautiful opus.
Sparks – The Girl Is Crying in Her Latte
Out now
Twenty-five studio albums into their 50-plus years career, art-pop duo Sparks are enjoying a commercial renaissance, with their last two albums both peaking at No 7 in the UK charts. They'll be hoping that continues on this latest effort, their first for new label Island,which features a typically bonkers single, Veronica Lake. MC
Staying in: Brain food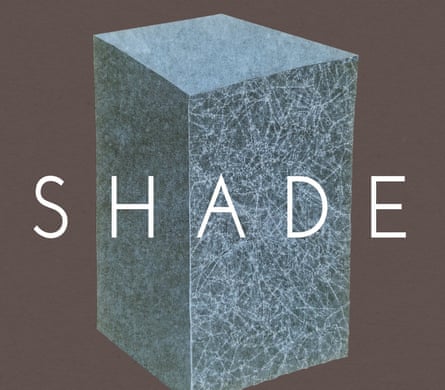 Shade
Podcast
Photographer Lou Mensah hosts this insightful series (above) with cutting-edge POC artists and curators. Recent episodes featured Barbican curator Patrice Robinson on Caribbean film and artist Sunil Shah on the theme of absence.
Theoretical Puppets
YouTube
Philosophy can be a tough nut to crack but this video series harnesses the power of puppetry to make sense of ideas by everyone from Foucault to Freud. It's kids' TV meets academia, producing surprisingly engaging 10-minute essays.
Love to Love You, Donna Summer
Saturday, Sky Documentaries
Disco queen Donna Summer is the focus of this lovingly crafted documentary, co-directed by her daughter Brooklyn Sudano. We follow Summer from the German theatre to the dancefloor hedonism of 70s New York, largely via home video archive. Ammar Kalia