Just like tulips, daffodils, and hyacinths, a business offering freshly baked cookies, cupcakes, and other sweet treats is set to bloom this spring in Lehigh County.
Jaquelyn's on Main, a sweet shop, coffee house and private event facility, is expected to open in mid-April at 201 N. Main St. in Coopersburg, owner Jaquelyn Hall-Yurasits said.
The building, at North Main and East Landis streets, previously housed other businesses, including pet supply shop and groomer Critter Corral and, most recently, The Corner Taproom at Sage Alley Brewing.
Jaquelyn's on Main is an extension of Jacquelyn's Sweet Shop, a baked goods stand that opened in 2021 at The Trolley Barn Public Market in Quakertown.
With her parents, Jim and Diana Hall-Yurasits, Jaquelyn also operates the Red Door Coffee Roaster stand at The Trolley Barn.
Red Door – offering single-origin coffees, blends, flavored coffees and naturally decaffeinated varieties – was established in 2017 next to Diana's 25-year-old breakfast and lunch restaurant, Diana's Cafe, on Route 309 in Center Valley.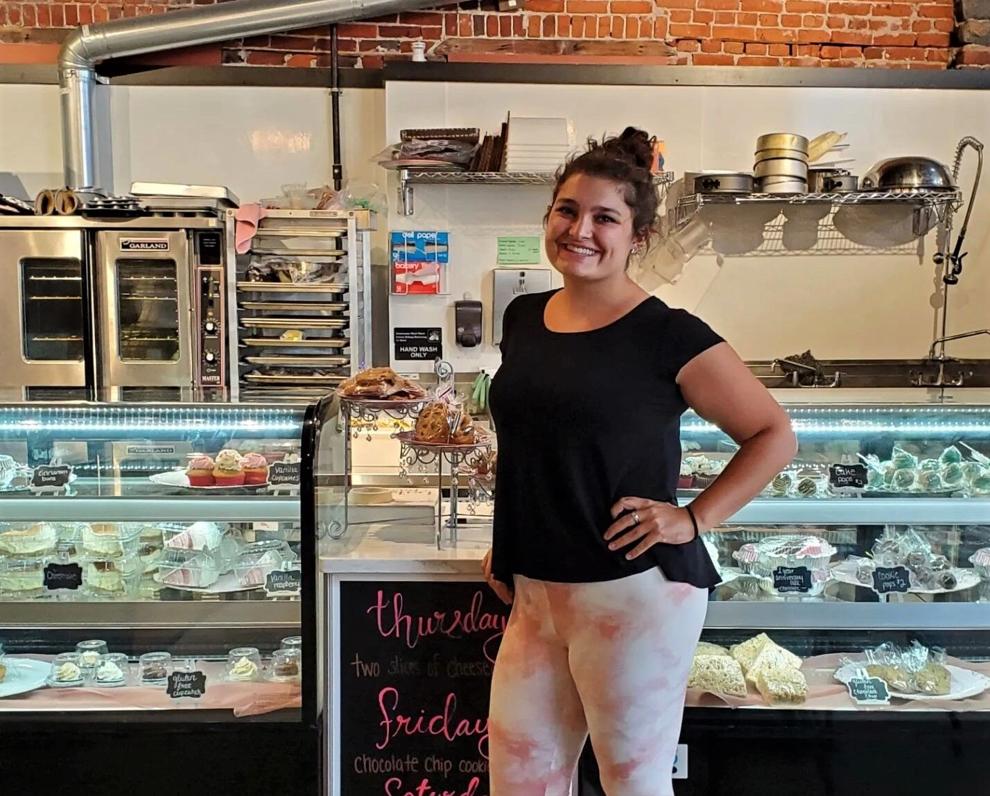 The family roasts 100% specialty grade Arabica beans throughout the week to offer coffees at their peak flavor.
Flavored varieties include hazelnut, vanilla nut, "Jamaican Me Crazy" and sea salt caramel mocha, among others.
Jaquelyn, who earned a degree in corporate innovation and entrepreneurship from Penn State University, developed a passion for hospitality and entrepreneurship while growing up at her mother's restaurant.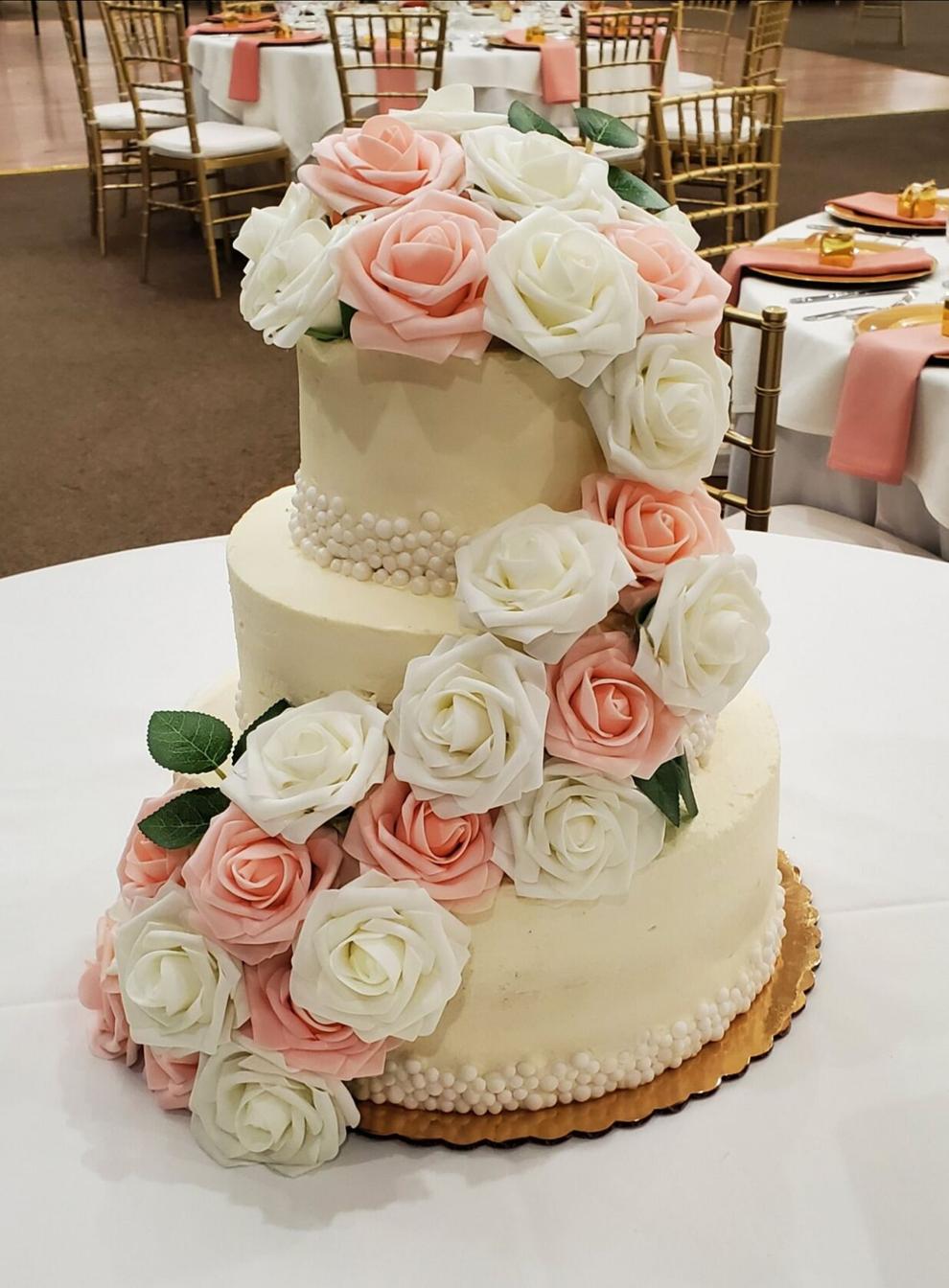 "At Jacquelyn's on Main, I'm essentially combining the two businesses – Jacquelyn's Sweet Shop and Red Door Coffee Roaster – while also offering space for events," Jaquelyn said. "So, we'll have all of our popular sweets that we make from scratch, along with a full coffee bar menu – featuring cappuccino, lattes and other drinks made from the coffee that we roast ourselves."
"We're also going to have light breakfast and lunch. We won't necessarily be a cafe, but we'll have items like oatmeat, fresh fruit, yogurt, bagels, avocado toast, cold-cut sandwiches and salads."
Popular items from Jaquelyn's Sweet Shop, including chocolate chip cookies, cheesecake by the slice and jumbo peanut butter-filled cupcakes, will carry over to the Coopersburg venue, Jaquelyn said.
The 35-seat shop, featuring a mix of dining and lounge furniture, will feature private event space for an additional roughly 40 guests. 
Customers also will be able to order custom cakes, cupcakes, dessert bars and other sweet treats for weddings, birthday parties and other special occasions.
To stay up-to-date on Jacquelyn's on Main's progress, follow the business' Facebook page. Info: 610-360-0440.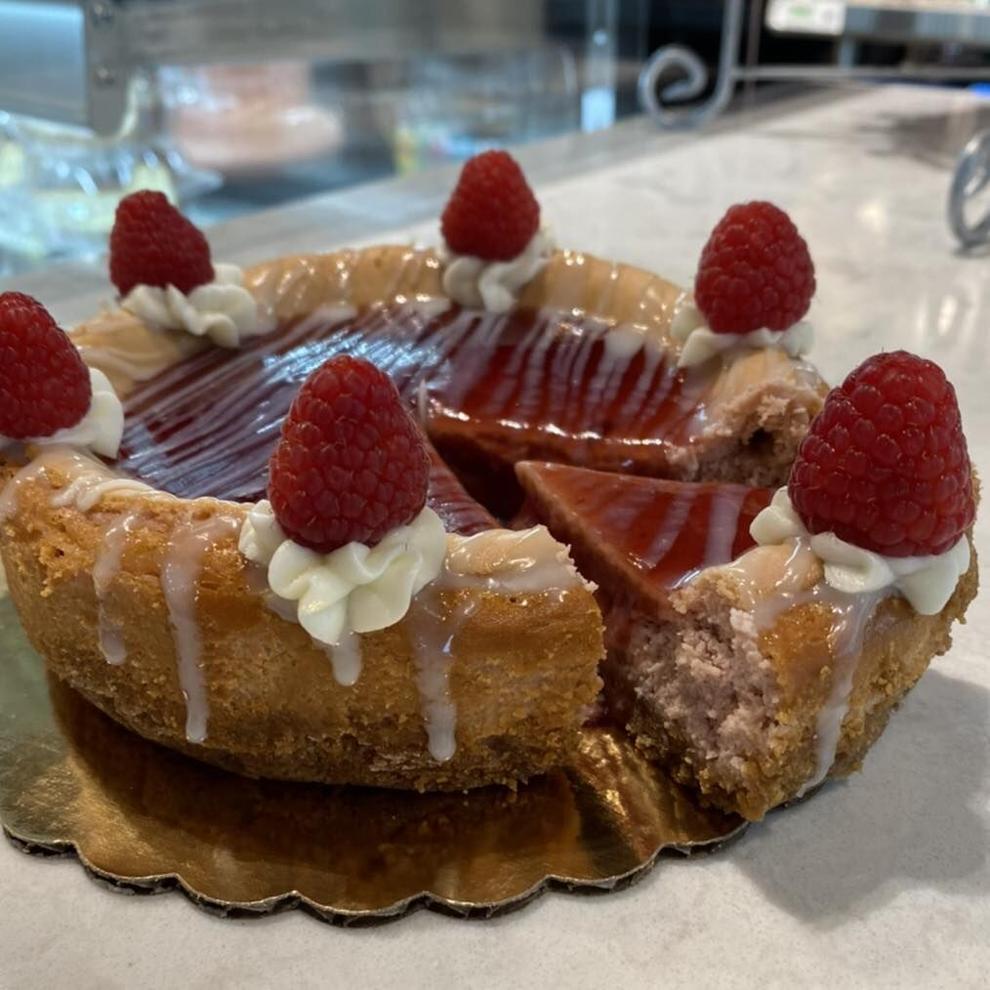 Allentown news 
Lehigh Valley's fifth Saladworks eatery coming soon to Allentown
ALLENTOWN, Pa. – A chain known for its freshly prepared salads is expanding its regional footprint with a new location in downtown Allentown.
Saladworks, a fast-casual restaurant franchise serving made-to-order salads, wraps, sandwiches and more, is coming soon to the 600 block of Hamilton Street, next to Split Pine Axe Throwing, according to window signage. Full story here.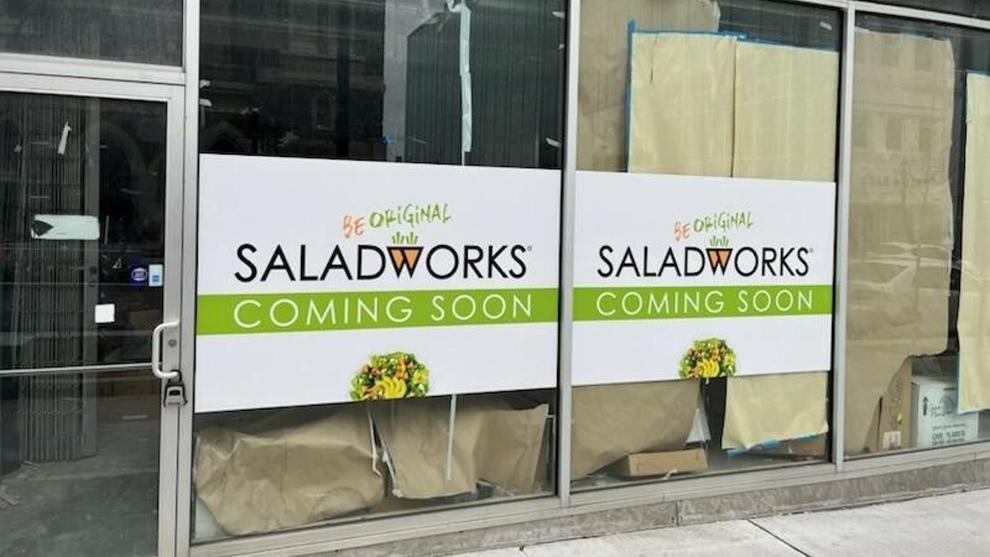 Hamilton Street demolition gets green light to make way for 140-room hotel
ALLENTOWN, Pa. – The Allentown Zoning Hearing Board approved the demolition of existing buildings to make way for a new hotel Monday night at city hall.
The proposal offered by City Center Investment Corp. calls to demolish properties at 949-959 Hamilton St. to create space for a 55,000-square-foot, five-story, 140-room hotel with a ground-story bar and restaurant. Read more here. 
Plan for new Popeyes gets tabled again in Allentown
ALLENTOWN, Pa. – The Allentown Planning Commission tabled again a land development plan for a new fast-food restaurant Tuesday afternoon.
The plan, offered by Allentown PA Development LLC, involves building a 2,475-square-foot Popeyes restaurant with drive-thru at 701 N. 19th St. Read more.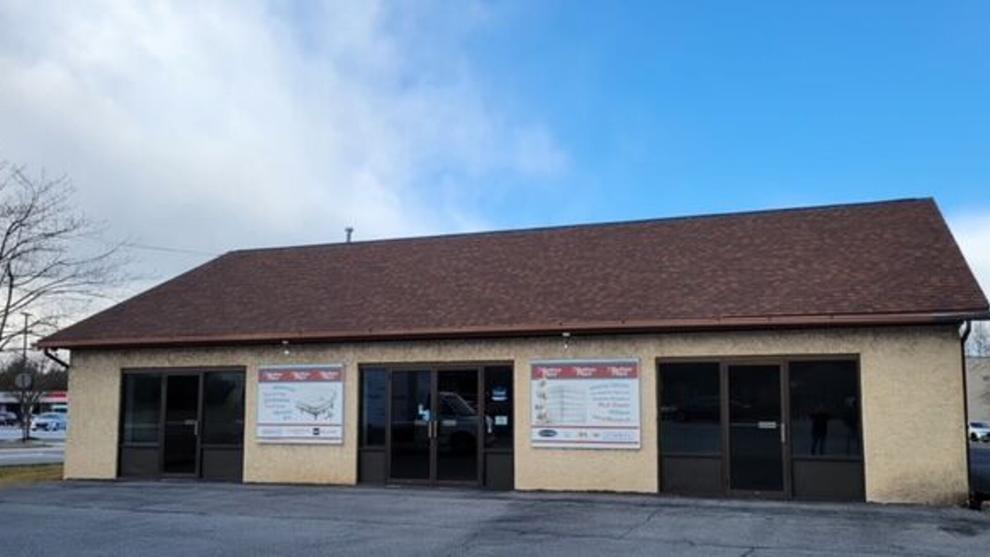 'Huge demand': Macungie couple purchases Allentown building to expand childcare center
ALLENTOWN, Pa. – The owners of a longstanding childcare center are expanding the facility and changing its name in south Allentown.
Garry and Ethia Dulorie, operators of the 10-year-old Creative Kids Learning Academy at 2925 W. Emaus Ave., have purchased a neighboring building at 3001 W. Emaus Ave. (near Giant Food & Drugstore) and plan to renovate the structure to expand their business at the property, according to a news release.
The Macungie couple is planning to move their daycare to the nearly 4,000-square-foot building, previously home to The Mattress Place store, by the fall following improvements. Full story here. 
Bethlehem area news
Demo begins on Stefano's restaurant in Bethlehem, making way for 61 apartments
BETHLEHEM, Pa.— Stefano's restaurant is tumbling down.
Crews began demolition Monday on Linden Street in Bethlehem, paving the way for a smaller eatery and 61 apartments. Read more here.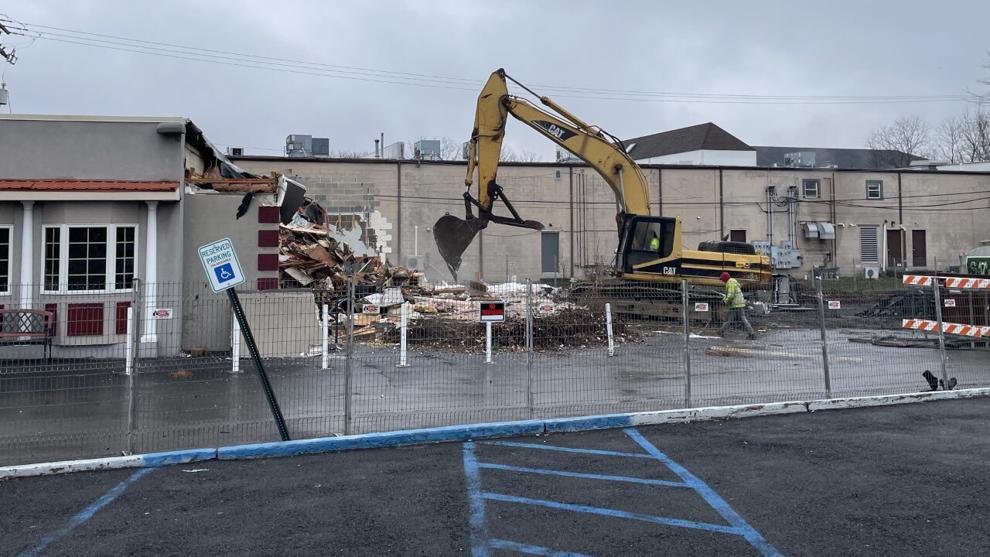 Wells Fargo to close branch in Bethlehem as digital banking moves forward
BETHLEHEM, Pa. – Wells Fargo will close a Bethlehem office on Easton Avenue in June, as mobile banking moves ahead and some branches are left behind.
The branch at Rodgers Street and Easton Avenue will close June 7. The office is near the intersection of Stefko Boulevard and Easton Avenue, in the corner of a strip mall. It is known as the Rodgers Street branch, although the main road passing it is Easton Avenue. Read more. 
The Christmas Barn, longtime Bethlehem Twp. destination, for sale for $3.6M
BETHLEHEM TWP., Pa. — The Christmas Barn, a long-vacant but well-remembered store in Northampton County, is available for $3.65 million.
The property has been little used for years, but it covers 3.1 acres on the busy Easton Avenue corridor in Bethlehem Township where open space and available properties have been falling like dominoes. The large red building is across from the township municipal campus. Full story here.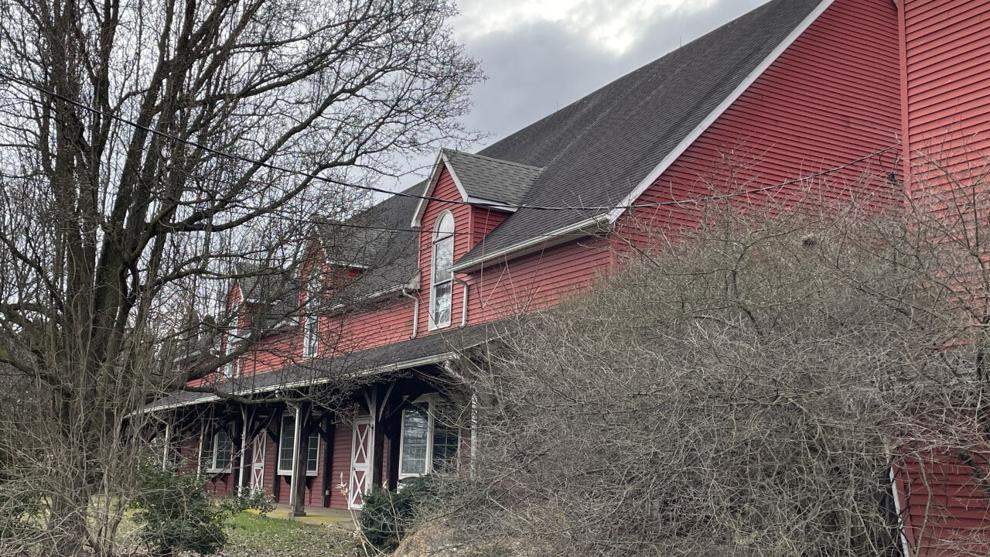 Northampton County judge reverses PLCB ruling that refused to renew liquor license for Tally Ho Tavern in Bethlehem 
BETHLEHEM, Pa. – A Northampton County judge has overturned a decision by the Pennsylvania Liquor Control Board to not renew the liquor license of a popular tavern in south Bethlehem.
Judge John Morganelli issued a reprieve Thursday to the Tally Ho Tavern on West 4th Street. Read more here.
Mall updates
Gym opening April 1, several other businesses coming soon at South Mall
SALISBURY TWP., Pa. — A Lehigh Valley fitness facility is continuing to bulk up its regional presence with a new location at a Lehigh County shopping center.
SuperSets, which promises to help customers "get the body you deserve," is planning to open its third gym on April 1 in a 19,000-square-foot space at the back of the South Mall, 3300 Lehigh St., Salisbury Township, owner Ed Frack said. Read more. 
Amid Westgate Mall redevelopment, popular retail tenant Amateur Athlete finds new home
BETHLEHEM, Pa. – A longstanding tenant of Bethlehem's Westgate Mall has found a new home amid the shopping center's ongoing redevelopment.
Amateur Athlete, a popular retailer selling skateboards, longboards, casual wear, swimwear, shoes and accessories like sunglasses, is planning to move to Bethlehem's Lehigh Shopping Center, 2100 W. Union Blvd., the business announced on its Instagram page.
The store will continue to operate at Westgate, its home for more than 35 years, through the end of March. Full story here. 
Mobile food businesses
Restaurant veterans cooking up success with new Lehigh Valley food truck, serving smash burgers and more
LOWER MOUNT BETHEL TWP., Pa. – A new destination for smash burgers, empanadas and other freshly prepared options is satisfying appetites in the Lehigh Valley.
Karma's Kitchen, a food truck serving made-to-order dishes such as breakfast sandwiches, cheesesteaks and fresh-cut fries, opened March 1 at South Delaware Drive (Route 611) and Front Street in the Martins Creek section of Lower Mount Bethel Township. Read more here.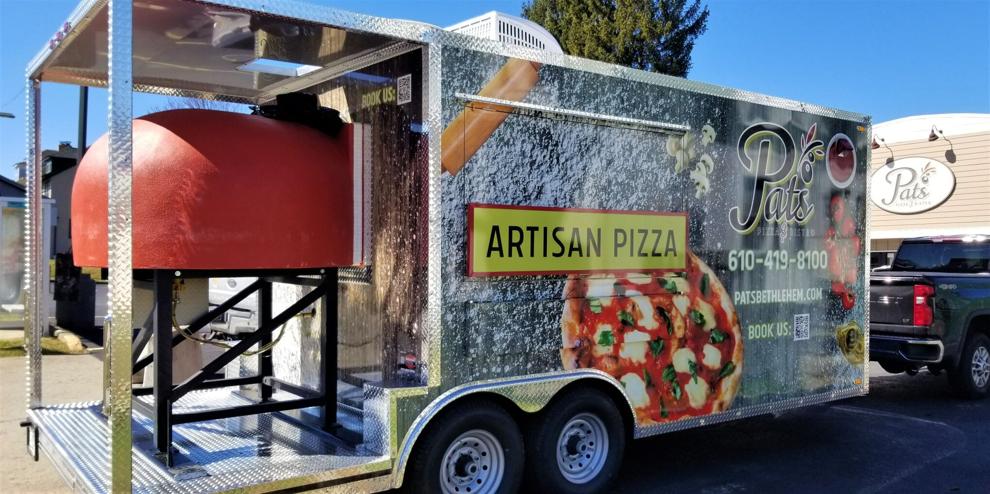 Popular Bethlehem restaurant debuting new food trailer, brunch menu
BETHLEHEM, Pa. – A restaurant known for its artisan pizzas and pasta flights is leveling up its services in Bethlehem.
Pat's Pizza & Bistro, offering specialty sandwiches, entrees and other food made from "clean ingredients" at 1426 W. Broad St., will soon be debuting a new food trailer and brunch menu.
First, Pat's is bringing its tasty concept on the road with a custom-made food trailer – serving up pizza, appetizers and more – beginning Friday at a St. Patrick's Day Weekend Bash at The Wooden Match, 61 W. Lehigh St., Bethlehem, Pat's owner Yiannis Kyziridis said. Read more. 
Bucks buzz
Frederick's Meats to close after 40 years at Quakertown Farmers Market
RICHLAND TWP., Pa. — A popular destination for homemade beef jerky, ring bologna, sausage and other meat products is bidding farewell this weekend at the Quakertown Farmers Market.
Frederick's Meats, which has been a staple of the Richland Township market since the 1980s, will end operations on Sunday. Full story here.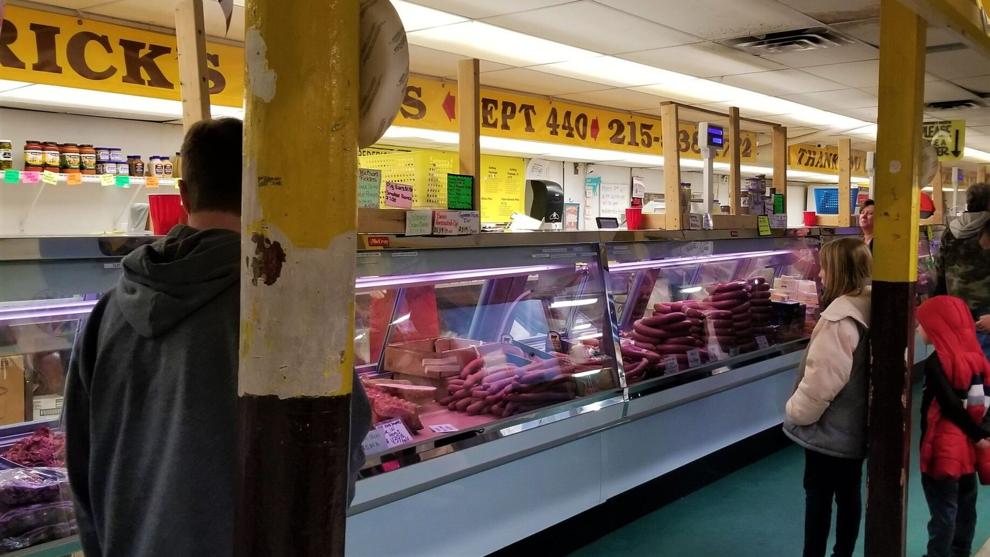 P.J. Whelihan's continues expansion with 22nd restaurant
PLUMSTEAD TWP., Pa. — Just in time for March Madness, a prime destination for beers, burgers, and basketball viewing has opened in Bucks County.
PJW Restaurant Group, operating six different dining concepts comprising 29 restaurants throughout New Jersey and Pennsylvania, on Monday celebrated the opening of its 22nd P.J. Whelihan's Pub + Restaurant at 4379 W. Swamp Rd. in Plumstead Township, just north of Doylestown, according to a news release. Read more here. 
Rapidly growing retail chain to open with discounts, giveaways in Quakertown area shopping center
RICHLAND TWP., Pa. – A retail chain coming soon to the Quakertown area wants to "make life smell wonderful, one handmade soap at a time."
Buff City Soap, offering delightfully scented, plant-based soaps that are handmade daily in stores, will hold a grand opening event March 23-26 at 218 N. West End Blvd. in Richland Township.
Grand opening deals include 20% off total purchases, 30% off purchases of $100 or more and buy one laundry soap, get one 50% off. Read more.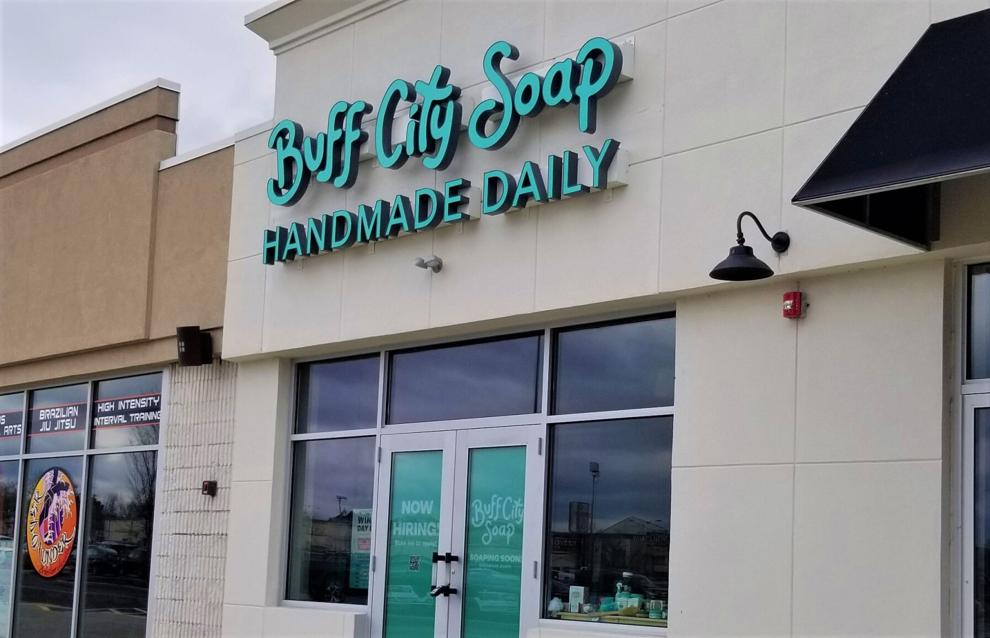 Big Lots to celebrate new Bucks store with discounts, deals
HILLTOWN TWP., Pa. — One of the country's largest home discount retailers is celebrating its regional expansion in Bucks County.
Big Lots, with more than 1,425 stores in 48 states and an e-commerce platform featuring expanded fulfillment and delivery capabilities, will host a grand opening of its newest store at 709 Route 113 in Hilltown Township, just outside Souderton, on Saturday. A ribbon-cutting ceremony will be held at 8:45 a.m. Full story here. 
Berks and Monroe counties
Boyertown restaurant, offering 'refined comfort food,' sets grand opening
BOYERTOWN, Pa. — A pair of restaurant veterans are breathing new life into a longstanding dining destination in downtown Boyertown.
Executive chef John Hanna and general manager Christina Marshall are heading operations at The Ironstone, a gastropub offering "refined comfort food," which will hold a grand opening and ribbon-cutting celebration noon April 8 at 120 E. Philadelphia Ave., according to a news release. Read more here.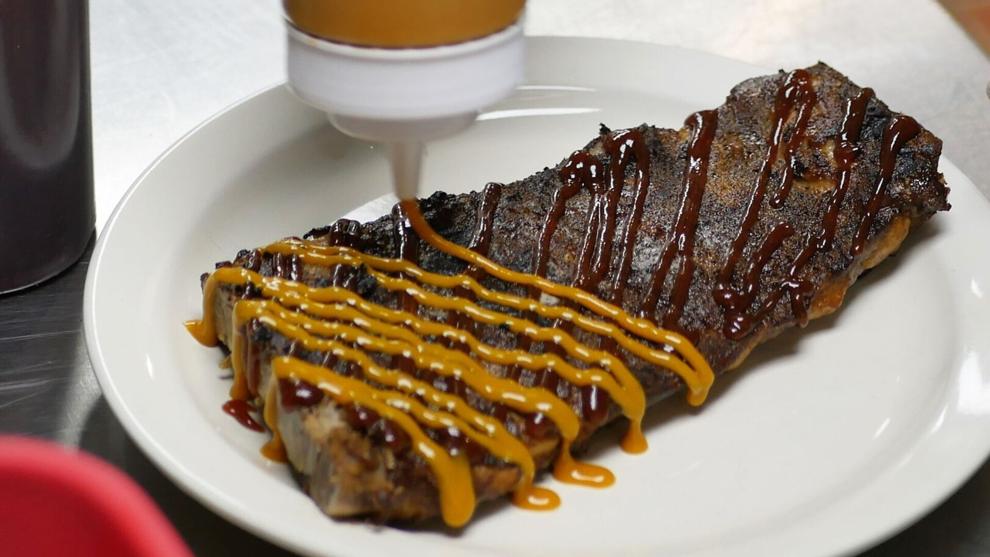 Berks beauty salon to celebrate grand opening with free select services
SHILLINGTON, Pa. — A new full-service beauty salon in Berks County wants to help its clients look and feel their best.
Chapter 28 Beauty, offering hair cutting and styling, waxing, facials, makeup services and more, will hold a grand opening celebration with light refreshments from 2 until 7 p.m. on Saturday at 31 N. Miller St. in Shillington, according to a news release.
In celebration of its opening, Chapter 28 Beauty will offer free select services to the first 28 people who come into the salon and book an appointment. Full story here. 
Ski season at Bear Creek to end this Sunday
LONGSWAMP TWP., Pa. — Skiers and snowboarders will have one last chance to hit the slopes in Berks County this season.
Bear Creek Mountain Resort in Longswamp Township announced Wednesday the 2023 ski and snowboard season will end Sunday, March 19, at 4 p.m. Read more here. 
Older adults toast new pub at Berks senior living community
LOWER HEIDELBERG TOWNSHIP, Pa. — Older adults can now enjoy their favorite brews and burgers while mingling with friends and family at a senior living community in Berks County.
'The Pub,' a new dining destination offering beer, wine, cocktails and tavern fare, held a grand opening Thursday at Phoebe Berks, 1 Reading Drive, Lower Heidelberg Township, according to a news release. Read more.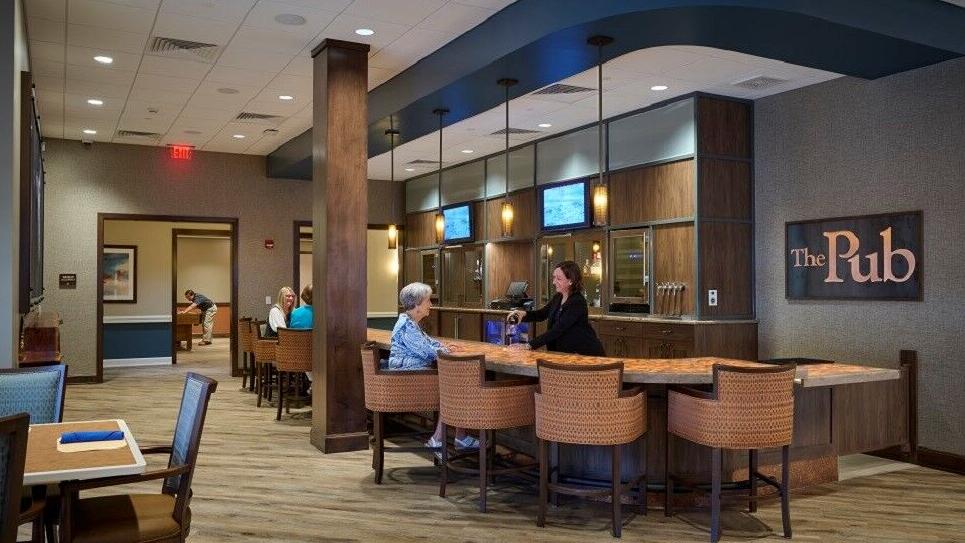 Proposed Poconos resort to generate $3.9M in tax revenues, professional planner says
CRESCO, Pa. – A licensed professional planner testified before the Paradise Township Board of Supervisors that a proposed new resort in Monroe County would generate $3.9 million in tax revenues for the township, the Pocono Mountain School District, the county and the state.
Planner Erik W. Hetzel was introduced as a witness during the fourth night of an ongoing conditional-use hearing for the resort in the Pocono Mountain region Thursday.
JSPA Realty LLC, has proposed a master development plan for the Hawthorne Mount Pocono Resort, a mixed-use facility consisting of a lodge, three restaurants, separate villas, pools, a spa and related features. Read more.