The UK's flag carrier is increasing its service between Britain and Ghana with the addition of three weekly return flights. From October 29, British Airways (BA) will launch flights between London Gatwick (LGW) and Accra, serving the West African nation from two of the UK's main airports.
The airline is offering Ghanaian passengers enhanced travel options, alternative connections, and additional choices of flight times and destinations. As a commonwealth country, Ghana has a vibrant relationship with the UK, and BA has been connecting the two nations for over 85 years.
Flights between Accra and Gatwick
The new service will be operated on Tuesdays, Thursdays, and Saturdays between London and Accra Kotoka International Airport (ACC), Ghana's main international hub. LGW-ACC flights will depart at midday and arrive at 18:35, while the return flights depart at 21:20, arriving at 04:00 the following day.
Find British Airways flights to Accra here
Flying from the South Terminal, BA will deploy its Boeing 777 aircraft with economy, premium economy, and business classes. Gatwick provides Ghanaian ex-pats and UK holidaymakers with an alternative in London.
Premium customers and Gold and Silver Executive Club members can enjoy the recently refurbished lounges as they travel to their respective destinations in the UK. Following the pandemic, the airline is restoring several African destinations and will become the first carrier to operate flights on the LGW-ACC route. British Airways' Head of Sales for Africa, Middle East, and South Asia said;
"Restoring our Africa network after the pandemic gave us an opportunity to carefully consider the routes and regions where there was potential for growth. Accra was one of those routes, and Africa is one of those regions."
Customers on these flights will get to see the new British Airways uniform as the crew, pilots, and check-in agents switch from the current Julien MacDonald uniform. The new attire is the first to be unveiled in 20 years, and it was designed by Ozwald Boateng, a British, Ghanaian Savile Row fashion designer.
Complementing the Heathrow service
British Airways has a well-established service between Accra and London Heathrow Airport (LHR). It operates daily Airbus A350 flights between the two capitals. LHR-ACC flights depart at 12:45, arriving at 18:25, while the return flights depart at 22:25 and arrive at 06:15 the next day.
Flights from Gatwick will complement this service, enhancing passenger and cargo capacity. Ghanaian exporters can quickly get perishables and other goods to the market through IAG cargo, the cargo division of BA's parent company.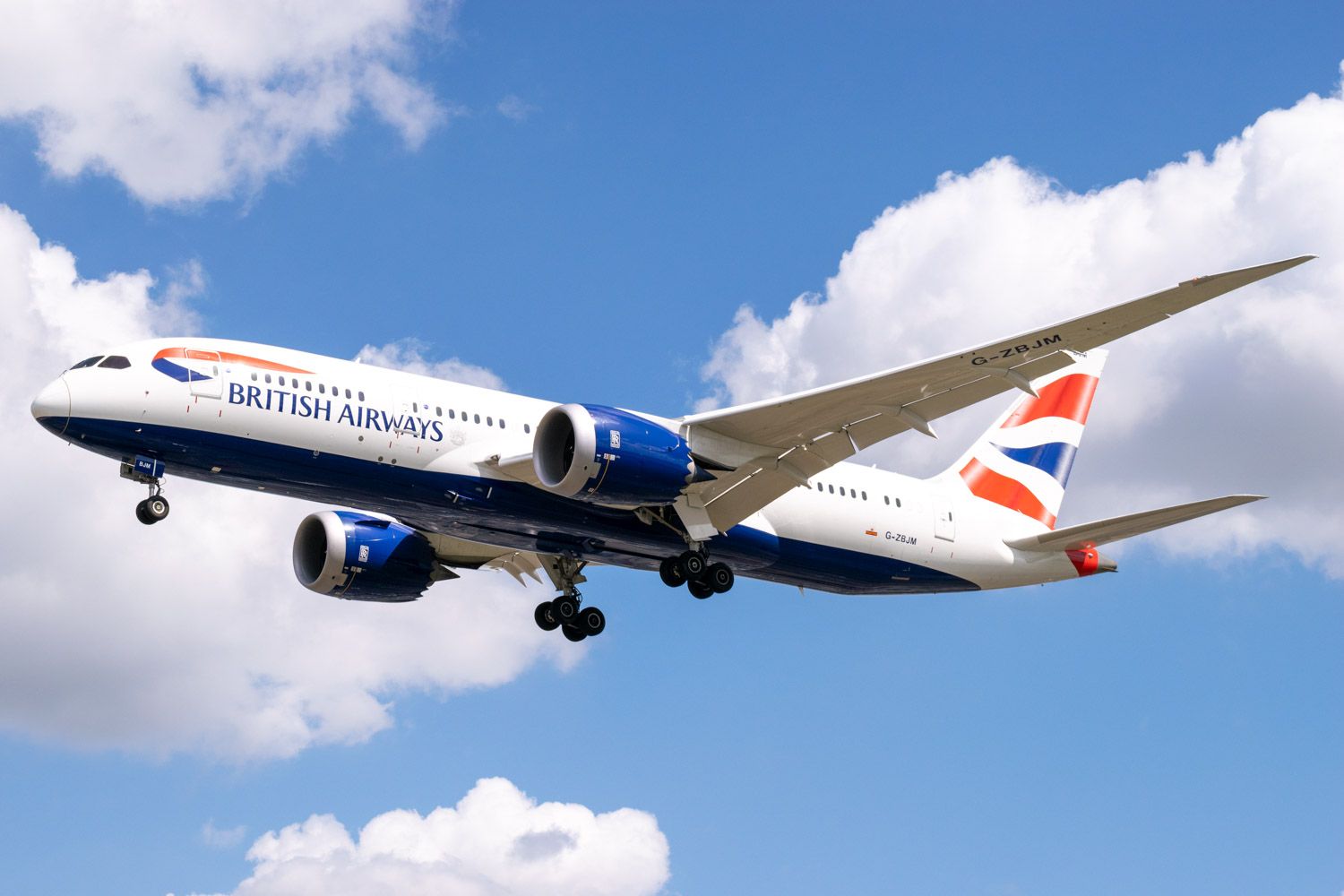 Photo: Tom Boon | Simple Flying
The airline has a dedicated economy class for passengers traveling beyond Europe, known as World Traveller, offering them a unique service at affordable prices. It also has a long-haul business class known as Club World, offering premium levels of comfort and exclusive perks.
Having served Ghana for over eight decades, British Airways will celebrate the new service with a launch special. Fares from Gatwick will start from $689 in World Traveller and $2,947 in Club World. With thousands of Ghanaians traveling to the UK annually, the route is expected to see high demand during the festive season.
What do you think of British Airways' new service to Ghana? Let us know in the comments!