"Boy Meets World" star Matthew Lawrence wants people to know that child stardom is "not exactly as the way it looks."
Speaking with Fox News Digital at That's4Entertainment's 90s Con in Tampa, Florida, Lawrence said he often wonders if he would go back and change anything, but ultimately feels, "I can't really say I would go back and change [anything]." 
"It was an odd upbringing that I had, it wasn't normal," he continued. "I got everything in, but I didn't get it in on the same timeline that you normally get. Like, things I should have learned in my teens, I had to learn in my 20s and vice versa. So, I got it all in, I was fortunate. I had a great family unit."
Lawrence, who appeared not only in shows like "Boy Meets World" but films like "Mrs. Doubtfire" with Robin Williams, is part of a show business family.
MATTHEW LAWRENCE SHARES HE WAS FIRED FROM AGENCY AFTER REFUSING TO STRIP FOR DIRECTOR
His older brother is Joey Lawrence of "Blossom" fame, and his younger brother, Andrew Lawrence, was also a child star, voicing a character in the animated series "Recess" and starring with his older brothers in their series "Brotherly Love."
"My mom was a teacher, so she made sure I was grounded. And the industry was just like after-school sports or anything else, so I got very, very fortunate in that way."

— Matthew Lawrence
But the 43-year-old credits his family with keeping him and his siblings focused on what matters.
"My mom was a teacher, so she made sure I was grounded," Lawrence said. "And the industry was just like after-school sports or anything else, so I got very, very fortunate in that way."
WATCH: 'BOY MEETS WORLD' STAR MATTHEW LAWRENCE REFLECTS ON THE IMPACT OF STARDOM ON HIS CHILDHOOD
He added, "But you know there are still times, it wasn't always easy. As long as people understand it … it's not exactly as the way it looks."
Lawrence also alluded to some of the darker aspects of being a young person in Hollywood.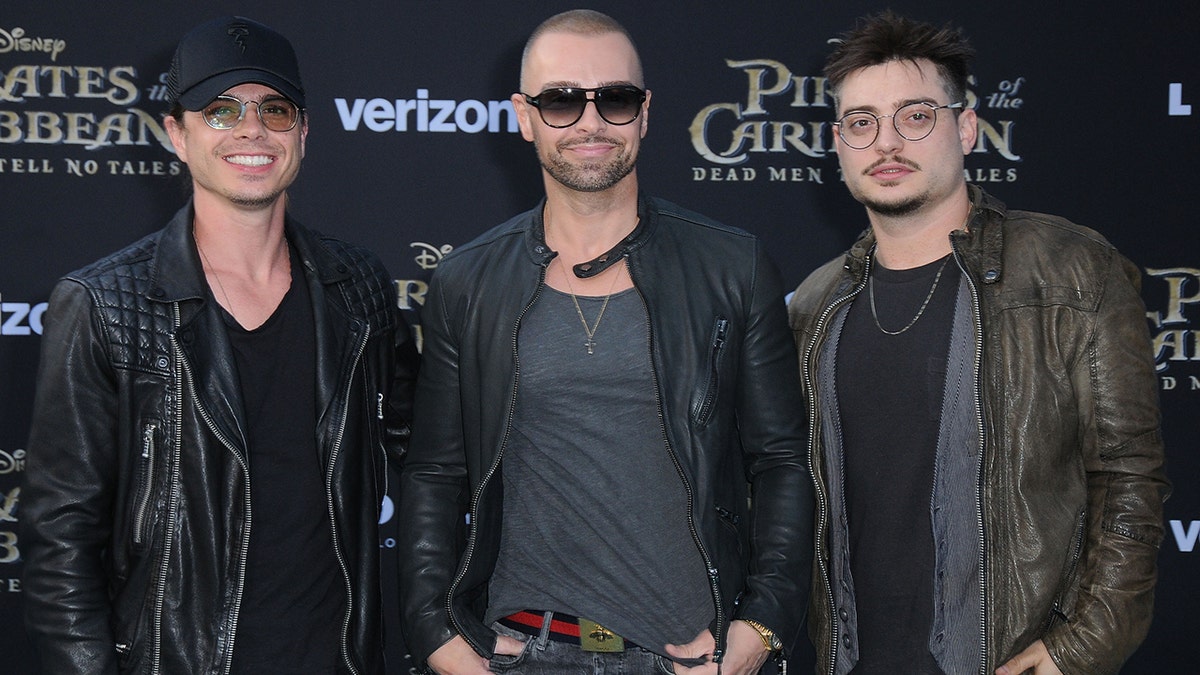 HILARY DUFF DISCUSSES 'HORRIFYING' EATING DISORDER AS 17-YEAR-OLD CHILD STAR
"I came up in an era in the business where they would throw you in, and if something bad happened, they'd expect you to roll with it, whether it was on camera or off. And that's just the way that it was," Lawrence said.
"I think people are more aware to it these days, and I think things are starting to change and that's great. We can always only get better."
Another element that helped him through was the bond he formed with his "Boy Meets World" co-stars. Lawrence joined the series in season five as the half-brother of Shawn, played by Rider Strong.
"Look, I came in once the family was already established, they were a unit. I was thrust in, both for them and for me. [It took] a couple weeks to get into it, but once I got in, building relationships with everybody was just amazing," he said.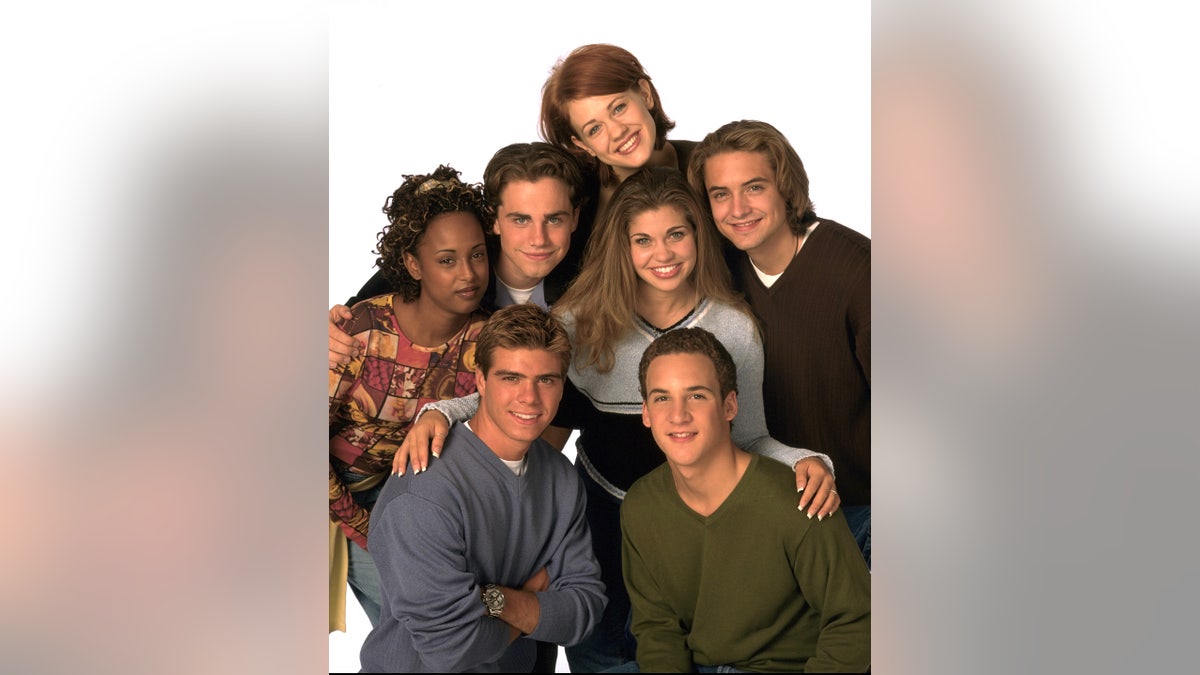 'BOY MEETS WORLD' CAST TALKS 25TH ANNIVERSARY, THE SURPRISING IMPACT OF SOCIAL MEDIA
During the "Boy Meets World" panel at 90s Con, featuring Lawrence, Danielle Fishel, Rider Strong, Will Friedle, Trina McGee, William Daniels, Bonnie Bartlett, Betsy Randle, Lee Norris and Anthony Tyler Quinn, the cast shared their fondness for one another. Ben Savage, who starred as Cory, was not in attendance.
"I'm really proud of everybody, three, how many decades later. Really proud to see everybody here, see how they've grown in their lives … they're parents, I just respect the heck out of everybody on this stage," Lawrence said during the panel.
Fishel, who played Topanga, the girlfriend of Cory on the series, echoed Lawrence's sentiment.
"I learn so much and so many different things from all of these people. And I learn from them in different times of my life different things, and we keep showing each other new things and keep learning from each other, and I think that openness is what makes us all so close," she said.
CLICK HERE TO SIGN UP FOR THE ENTERTAINMENT NEWSLETTER
WATCH: 'BOY MEETS WORLD' CAST REUNITES AT 90S CON WITH FOND MEMORIES
Friedle, who played Cory's older brother, Eric, added, "It's very easy with everything going on in our country right now to think that we all hate each other and we're all against each other, and it's us against us and us against them, and when you actually get out among people, it's not. It's all of us together on the same team, and if we can just remember that and block out the noise, it can be what it was."
The camaraderie between the cast was clearly on display during the discussion.
Lawrence recalled, "There was a moment early on, where you guys took me out to lunch, and I just remember looking around at all you guys, [because] you guys had that bond, and I thought it was really special, and that was the moment I was like, oh I feel very lucky to be a part of this."
That prompted Friedle to quip, "I think we said to each other, if he comes, he'll pick up the check," with Lawrence responding, "I knew there was something going on" and getting huge laughs from the cast onstage and the audience.
Fishel also shared the impact of growing up a child star had on her, and how she embraces her memories from her time on the show.
LIKE WHAT YOU'RE READING? CLICK HERE FOR MORE ENTERTAINMENT NEWS
WATCH: 'BOY MEETS WORLD' STAR DANIELLE FISHEL ON WHY SHE'S 'SO APPRECIATIVE' OF HER TIME ON THE SHOW
"I'm so appreciative that the show we're all a part of has lasted as long as it did, because as we've talked about many times, sometimes when you have something going on that's right in front of you, you don't know how much you need to appreciate it," the 42-year-old said.
"And as the years go, and you get distance from it, it takes shape in new forms, and you see it through a different lens. And sometimes that's a really positive lens, and sometimes you need space and distance from it, and the years have only made me grow fonder not only of every single one of these people but the work that we have done together."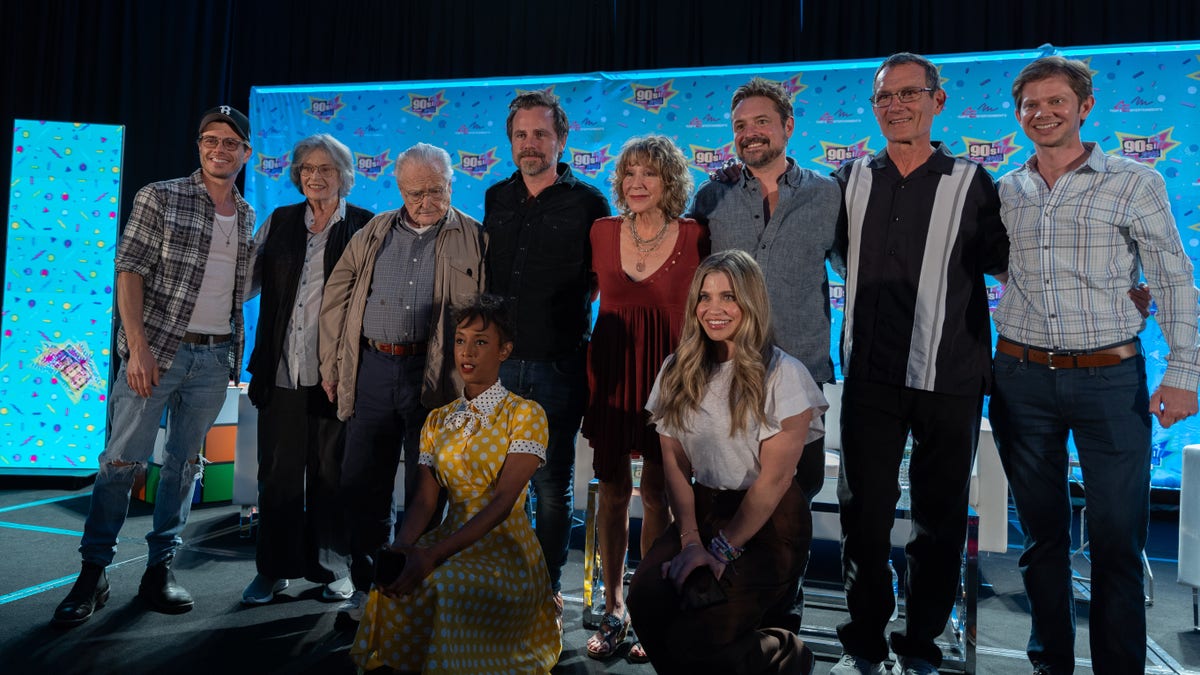 CLICK HERE TO GET THE FOX NEWS APP
She also called out meeting a fan who had named their daughter Topanga.
"Those are the kinds of moments that no one could prepare you for, to just know that we have had an impact on anybody in that way is very special," she said.