Bantu Gold to showcase at Africa Fashion Week London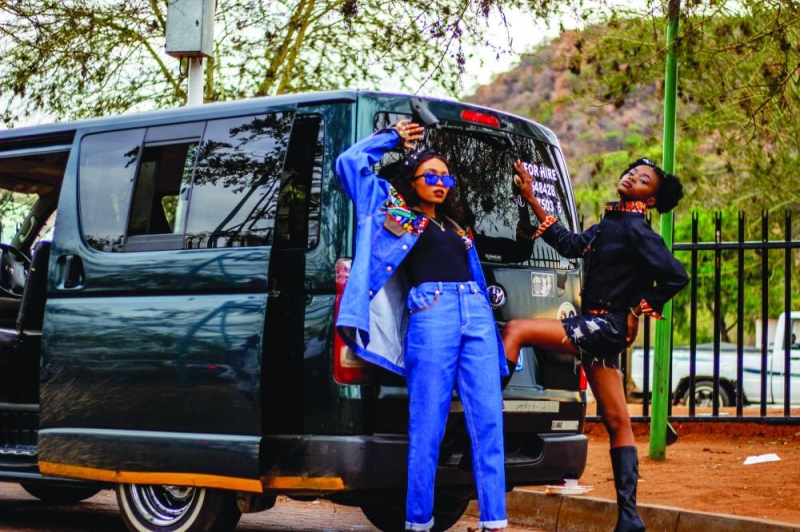 The brand has been gaining massive traction since winning the Fashion Without Borders fashion show in 2022. The event takes place in October at Pall Mall in London, right in the centre.
In an interview with Arts & Culture, Bantu Gold founder Lukundo Simpemba said annually, the best designers from all over Africa are selected and invited to showcase their designs during the African Fashion Week London. He pointed out that this year, Bantu Gold was invited alongside Nguo, who also won the Fashion Wœithout Borders Mr Price Award in 2022/23.
var script_addthis = document.createElement('script'); script_addthis.type="text/javascript"; script_addthis.src="https://s7.addthis.com/js/300/addthis_widget.js#pubid=ra-5f3a367efff3cc36"; script_addthis.async = true;
var script_addthis_help = document.createElement('script'); script_addthis_help.type="text/javascript"; script_addthis_help.src="https://s7.addthis.com/downloads/ajax_help.min.js"; script_addthis_help.async = true; var addthis_config = addthis_config || {}; addthis_config.data_track_addressbar = false; addthis_config.data_track_clickback = false;
var script_fb = document.createElement('script'); script_fb.src="https://connect.facebook.net/en_US/sdk.js#xfbml=1&version=v10.0&appId=831585710912282&autoLogAppEvents=1"; script_fb.setAttribute('nonce','BlRghIV6'); script_fb.crossOrigin = 'anonymous' script_fb.setAttribute('async', 'async'); script_fb.setAttribute('defer', 'defer');
var readspeaker = document.createElement('script'); readspeaker.src="https://cdn-af.readspeaker.com/script/13066/webReader/webReader.js?pids=wr"; readspeaker.type="text/javascript"; readspeaker.id = 'rs_req_Init';
var securepubads = document.createElement('script'); securepubads.async = true; securepubads.src="https://securepubads.g.doubleclick.net/tag/js/gpt.js";
(function() {
setTimeout( function(){ new LazyLoad({threshold: 0}); document.getElementsByTagName('HEAD').item(0).appendChild(securepubads);
document.getElementsByTagName('HEAD').item(0).appendChild(script_fb); document.getElementsByTagName('HEAD').item(0).appendChild(readspeaker);
},4000 ); })();